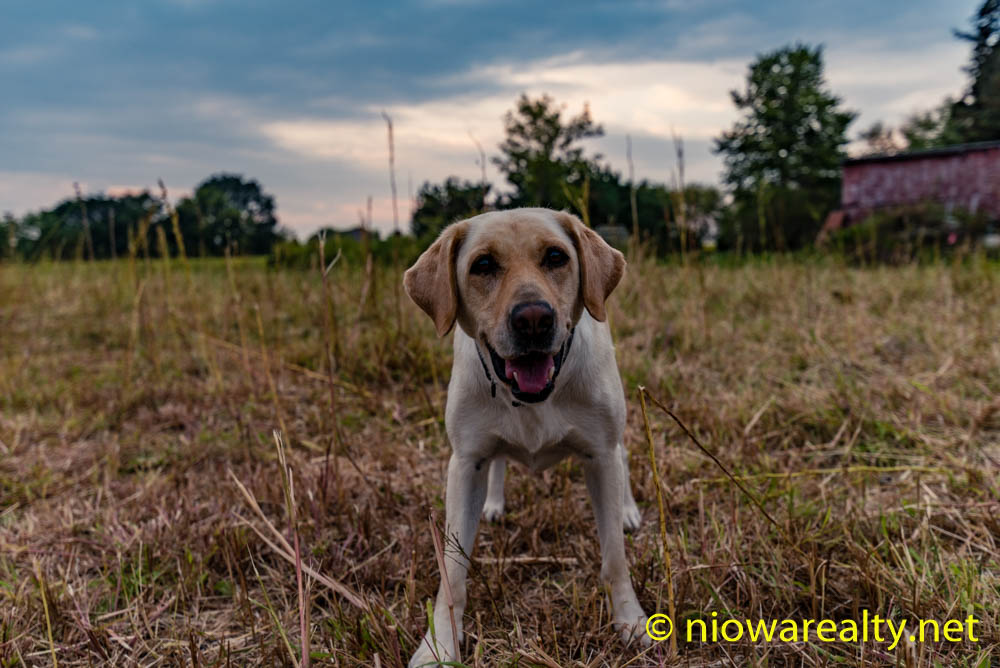 Today wasn't the most eventful, yet for some reason the hours seemed to take flight from the time I arrived at my office.   I think what created it was my having been side-tracked by another Realtor calling and wanting to show Prairie Place on 1st at 9:00 a.m. this morning.  Since he'd never been in the complex, I had to make sure to give him a quick guided tour before his buyer arrived.  I'm still wondering how he thought he was going to be familiar enough with all the features being offered to have any kind of educated showing.  It would've been similar to the blind leading the blind.
I've just begun working on an ad campaign for those units with our surrounding county newspapers.  There are far more people living in our "hinterland" that likely don't even know Prairie Place on 1st exists.  There's no question Mason City offers some of the best senior oriented services in all of North Iowa.  Perhaps I'm going against the grain of what our City fathers consider to be Mason City's future, but as far as I'm concerned we would have an even better opportunity to grow if we were make our City all the more attractive to retirees.  With the numbers of our seniors growing nationwide, it only makes sense to gear our goods and services towards them.  Like the "Field of Dreams", if we build it, they will come.
Late this morning a prospective client called and asked if I would have time to take a look at his home which he's been toying with the idea of selling.   Since I had some free time, I agreed and drove to the address given.  Since I'd never been inside it before, I just considered it one of our City's standard two story homes built around the turn of the century.  I walked up the front steps, crossed the porch and knocked.  Since the door was ajar, I could hear him calling, "Come on in. The door's open."  I walked in and to my near jaw-drop surprise, I found myself having entered something one would only see in the movies.
Everywhere I looked there was something all the more breath-taking.  The carved pillars, the numerous built-ins, the tall ceilings, the grander than grand open staircase, and of course oodles of gorgeous wood floors.  He smiled and said while I was still looking a bit pie-eyed, "My home seems to have quite the effect on people when seeing it for the first time."  It seemed I couldn't stop saying, "Oh my! Your home is beautiful!"  He seemed impressed that I appreciated the interior craftsmanship that looked as good as it must have when first built.
He gave me the whole tour and when we finally sat down to visit about the listing process, I proceeded to inform him that if he should decide to sell it and not ask a king's ransom, there'll be many young professional or semi-professionals standing in line to purchase it.  Since he's owned it for quite some time, I could sense a bit of resistance on his part as far as setting a timeline for placing it on the market, so we left it where he'd call me when he's made up his mind to sell.
The tour  of that beauty was today's visual treat for me.  There's no question in my mind whomever had that home built definitely had money and not afraid to let people know it.  I know of many sleeping beauties in our City, but after today's surprise, I think there are even more than I suspected.  It's a good thing the seller didn't take a picture of the look of wonderment that must've been on my face while surveying the detailed work of a late 1800's finish carpenter.