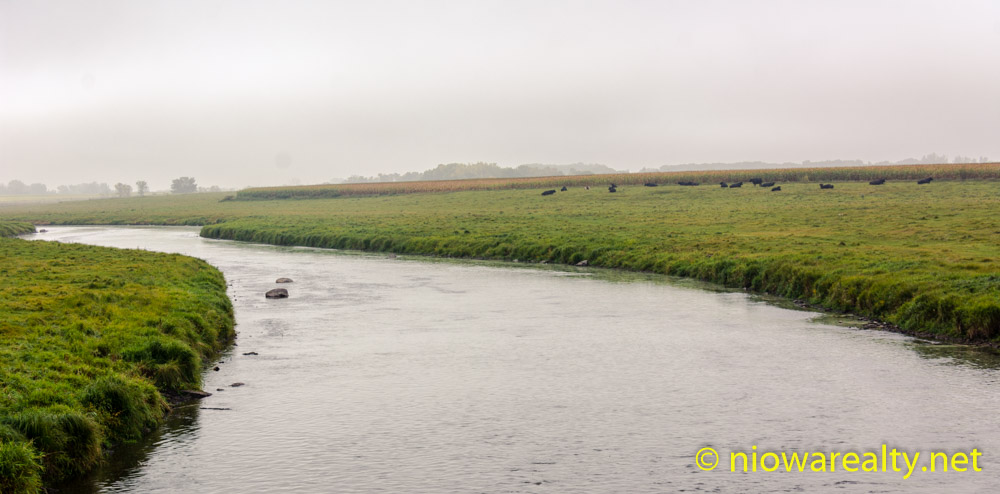 Another "whizz-by" day happened again but at least it was a productive one.  Not to be bragging or complaining, two of my office listings went under contract today.  As far as I'm concerned, the both of them are going to make happy homes for their new owners.
After spending about a week showing homes on and off to a delightful young couple, I'd say it's getting to the point where there are slim pickings for good and affordably priced homes here in the City.  It would be nice if some of the rental barons would let loose of those few better homes they have in their portfolios.
I read an interesting article today about how there are corporations now buying single family homes in cities experiencing a shortage of housing which in turn drives the price of rental housing even higher.  What makes matters worse, the havoc the two hurricanes created this season in both Texas and Florida, will be driving the prices higher on building materials as well. As far as I'm concerned, this nationwide housing shortage isn't going to get better any time soon.
While visiting with a young couple today, I couldn't help but share my views on the trend I'm seeing with many of their peers to where they're buying too much house for their ages and incomes, and most likely later be sorry for plugging themselves into such high payments for so many years to come.  I also went on to tell how things were different say 20 years ago when first time buyers were encouraged not only by their parents to start out small and then move up the ladder, but also their own desire to purchase something that needed work, simply because they had the incentive to create home settings they could call their own instead of something that was "staged" to attract buyers who'd had their creativities suppressed.
I actually think they finally "got it" to where they're now lowering their sights and re-assessing what their real needs are at this time.  Just because a home only has one bathroom isn't the end of the world, or so what if the bathroom has pink plastic tile that can be scraped off and replaced, because it's all just part of those packages of possibilities we encounter with out of style homes.  After telling them just one success story of a similar couple I worked with years ago who after working hard and making the necessary upgrades on several "ladder" homes, and managed to end up in a sprawling ranch home they considered their pride and joy, but without a monster mortgage they had to feed every month, I think my buyers understand the whole process of investing in their futures.
It had been months since I had to drive to Northwood on business until today's necessary trip.  The county seat of Worth County really is a charming community.  My favorite home which I rubber-neck each time I drive past it, is located on the main stretch coming into town.  Some day I hope to be given the opportunity to tour it. It wouldn't surprise me if it was one of the first of their grand homes to be built.
While driving back, I decided to take a little detour down a gravel road to catch up with the Shell Rock River.  The above photo I took is a classic pastoral view of my favorite North Iowa river.