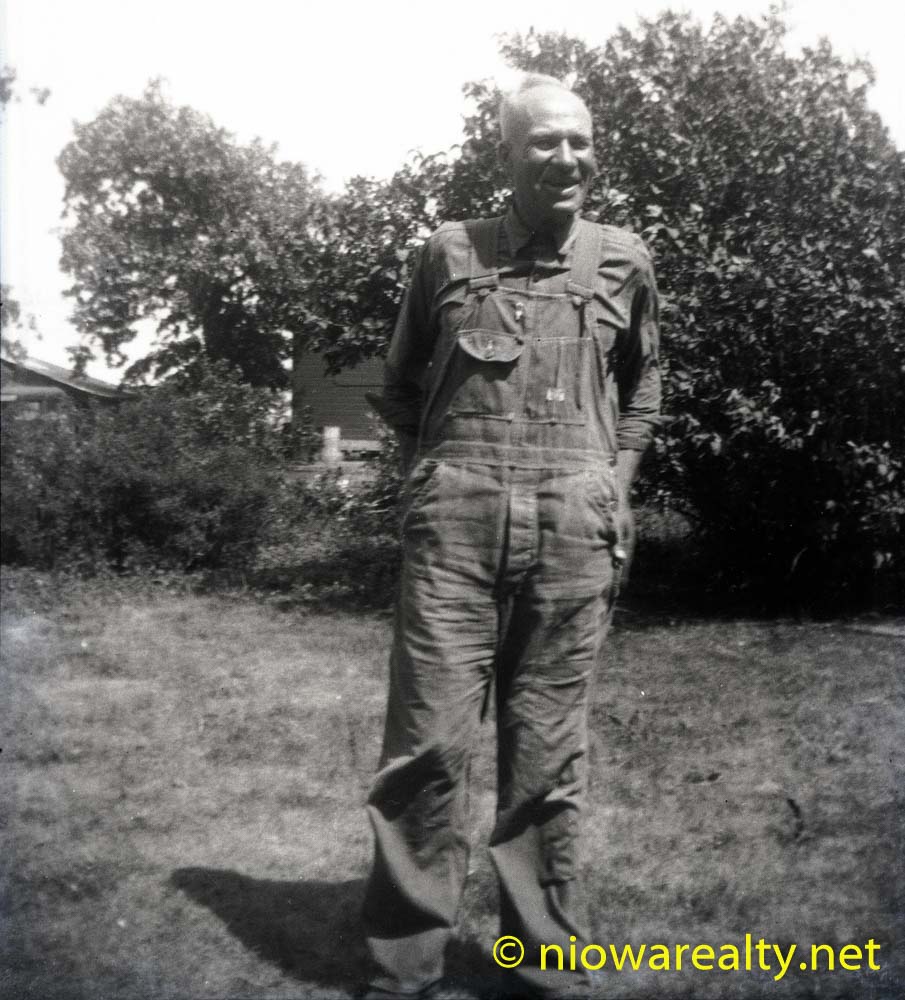 When the sun rises tomorrow morning, all of this election "gooey gunk" will be finally over. I'm still in disbelief how many nasty statements were made and actually went to press. There's got to be some straightening out along with raising the bar on what is acceptable and what isn't while on campaign trails. There's been way too much sensationalism to where I was beginning to think it was some new afternoon soap opera being aired. There were accusations made loudly that I wouldn't have considered whispering in public. Let's all hope this election isn't creating a precedence for future campaigns. If that be the case, there'll be many nations looking at us as if we're naughty adolescent school children slinging dung at each other.
I listed a home up in Fertile today which I believe will sell relatively quickly. It's located at 106 – 2nd Street which is on the east side of town where there are some really charming older homes. It's a small two bedroom with one bath that's been extensively updated in recent years. The laundry is on the main floor which makes it all the more convenient for buyers. There's newer siding, windows, roof, and above all, a large 2 car attached garage that's heated. I absolutely love the yard which has a gorgeous arborvitae hedge on all three sides. I won't be surprised if someone who works in Forest City or Clear Lake will purchase it. It's actually only a 20 minute from Mason City. Click on the link below to view this charmer.
Sometimes we think chance is just what it is, and nothing more, but I happened upon an elderly gentleman who asked me about my last name and if I had relatives living at one time in the Forest City area. I told him I did and that began the nearly unbelievable story he told. He started by saying he came from a very large family which in those days was typical for farmers. I know it sounds terrible, but I think those were the times when the more children you had, the more free labor you could call upon when needed. When he was 10 years old, his mother died from a terrible burn on her back which was caused by a woodburning cookstove which somehow caught the sweater she was wearing afire. He mentioned how many of the farm families in the area would try to pitch in and help his father as much as they could. Not long after that, he was out carving a pumpkin with his younger brother, and of course the candle that was inserted didn't give off enough light, so little brother decided to get the gas can and add a little fuel to it. To my horror he told me the flames leaped up the can, and as his brother was throwing it away from him, gas spilled on bigger brother's pant leg and caught fire. Little brother was also burned, but not nearly as severe. He ran to a watering tank and jumped in and then ran to get the firebug and throw him in as well. The flames were out, but there was an immediate need for a doctor. He went into the barn and grabbed a horse, rode to their neighbors who lived about ½ mile away to get help. Little did he realize, while riding the horse, his burned skin was rubbed off by the friction between the horse and his leg. The doctor wanted to amputate, but he insisted never. The only way to keep the infection at bay was for his father to fill a five gallon pail with water, pour salt in it, and then place his leg in the pail. This was done twice a week for an eternity. He said every time his leg went into that pail, he would faint from pain. After seeing three other doctors, he found one that knew how to graft skin. After over two years of excruciating pain, he was finally able to walk. While visualizing his story, I nearly wanted faint myself. He went on to tell how much he had to work in the fields with his father. When he told his story of a young man doing a man's job of haying the old fashioned way, I finally said to him, "Can you imagine what today's young men would do if they had to follow the workload you had when young?" All he said was, "They wouldn't do it unless maybe their lives depended upon it." But you know, he was the most delightful to talk to and didn't seem to consider his story being any sort of cross he had to carry. After he walked away, I couldn't help but think his life would've been worth writing about. It almost sounded like something out of Grapes of Wrath—only worse. How thankful we all must consider ourselves to be when hearing how hard life was back in the 1930's.