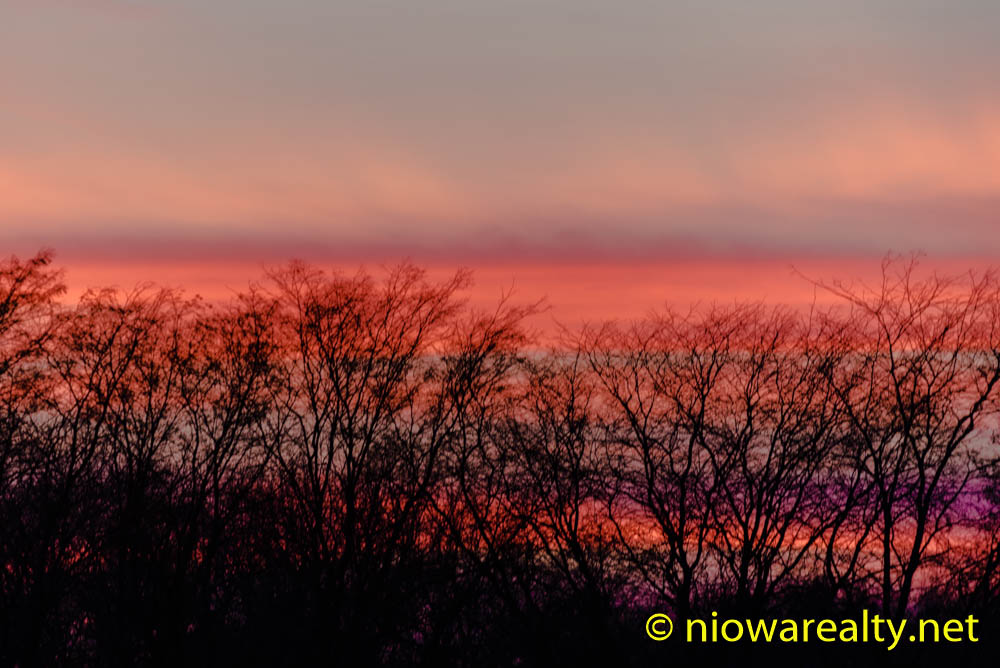 After having today finished up on the paperwork of several rental homes leases which are owned by long term clients of mine, I'm feeling a bit more relieved again. Most of the general public have no idea the amount of time that's spent creating the advertisements, showing the homes or apartments, reviewing applications, and finally preparing the rental agreements. It amazes me how many times over this past year there've been "no shows" at the properties the prospective tenants were to meet me at. As far as I'm concerned that becomes a very black mark when nearly everyone has a cell phone, and not even bothering to call and tell me they're not going to meet me at a property for some reason or other, is beyond my understanding. Some would say, "So what's the big deal if there's a no show?" The big deal is the inconvenience on both myself and the current tenant who usually leaves prior to my arrival. Everyone should take a little time and step out of their selfish lives and consider the impositions they cause. This goes right back to need for us to continue nurturing community mindedness.
The number of home showings I had today was far greater than normal for this time of year—especially when knowing they're actively looking. My new listing at 748 – 3rd St. SW has already had three showings on it, and I'm hoping it'll be sold over the weekend.  I've got another couple I'll be showing homes to tomorrow and I'm going to be sure to add that one to my list. Another home that's been getting quite a bit of attention is 15 N. Ohio. I showed it again this afternoon, and while walking out I said to the buyers, "Every time I'm in this home, I get a happy feeling." They did mention how it's definitely one that's on the top of their list right now. It may sound selfish, but I do wish for a few of my "under the radar" listings to be sold before Christmas. I can see some very happy buyers celebrating the holidays in their new homes.
One of my dear clients made a gift to me last week of a rare brand mid-Century apartment size stove that's in exceptionally good condition. I offered to pay her for it but she refused. I told her that when I've got it installed in the kitchenette at my office, I'll kindly remember her. I mentioned it to one of my Downtown colleagues several days ago, and after my rambling on, I suddenly realized I was sounding a bit possessed by it. I then said to him, "You must think me crazy about such old things." He'd already had it figured out by saying, "No, it's because that stove is something likely few if any others have which tells me you prefer uncommon and rare things." It's funny he said that because unbeknownst to him, I'd already purchased two other ones that I subsequently gave away because they didn't "wow" me enough. While cleaning it, I was again amazed by the quality of design and workmanship which rarely exists anymore. There are features with it that if re-created, would certainly be popular with today's appliance buyers. Above all, it has that look of diminished elegance.
After having encountered a number of people this week who seemed to be overwhelmed with work and family, I couldn't help but remembering what one of the great authors writing, "Most of us are living tired lives of quiet desperation." I've seen that desperation in a number of eyes this week. It was too sad.