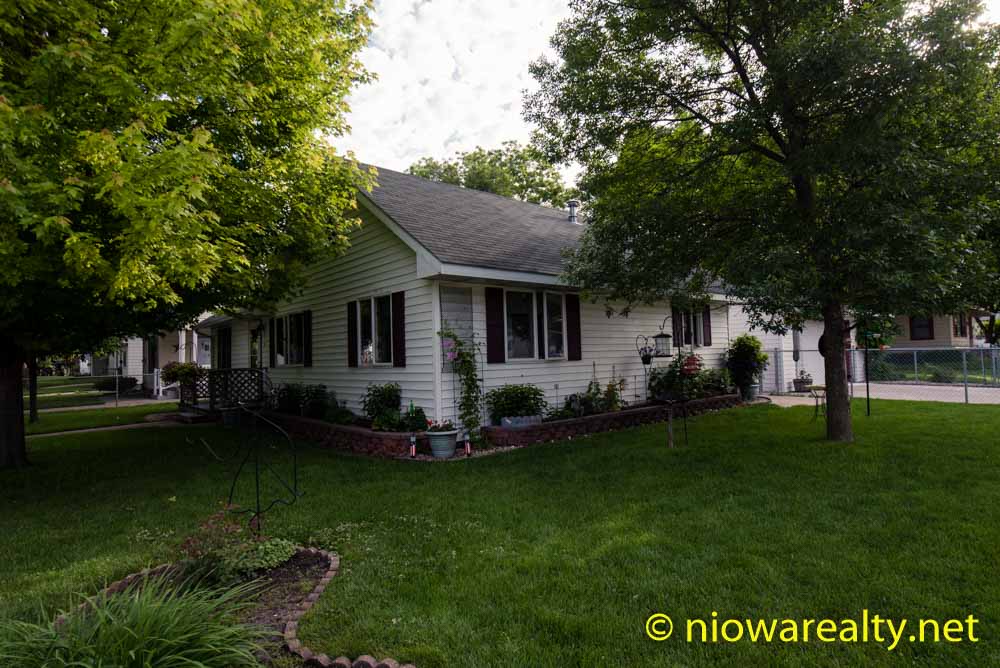 When reading the newspaper early this morning, I was glad to find that the slaughter house will no longer be on the table for debate due to the company sending a statement out saying they're no longer interested in Mason City.  Many of the slaughterhouse advocates were saying it was just a small vocal band of people trying to be noticed as being in opposition of progress.  I'm sorry to say from my side of the fence, there've been many who've freely informed me they were not for it from the very beginning.  I wouldn't have been the least bit surprised that if a referendum did take place with our City's residents, they would have overwhelmingly voted it down.  One of the elected officials asked me today, "Do you think in the future we'll regret the choices that have been made?"  I said, "Absolutely not! It wasn't a missed opportunity, but rather the wrong opportunity.  It's like not being able to put a sale together on a house when I freely inform the seller it's not the end of the world because there will be another buyer."
Mason City's geographic location is a very big plus and now that we've drawn attention to ourselves in the media, I wouldn't be surprised if there'll be more serious lookers on our doorsteps in the near future.  It seems there are those who're fearful of our population decrease, but forgetting our economy is in an upward movement.  I didn't hesitate to mention that today.  Too often we forget how far we've already come when thinking we must grab at straws like those drowning.  There'll be more befitting companies wanting to locate here that'll be less demanding on our precious environment as well as resources.
In thinking my day was going to be a bit easier with appointments, I managed to get some much needed desk work done.  As the afternoon approached, the phone calls requiring immediate attention kept me on the move the rest of the day.  The happenings of today confirmed once again how active our real estate market has continued to be.
It surprises me less and less the number of times I find there being multiple offers on homes.  Even the good rentals that are affordably priced are being jumped on as soon as they hit the market.  I have a customer who's looking for a decent 3 bedroom home here in Mason City that's affordably priced, and I've still been hitting a brick wall.  I've got two new listings coming on the market next week and I'll not be surprised if they sell immediately.  That's how active certain price ranges are in our City.
I want everyone to know I'm having a public open house tomorrow afternoon from 1:00 – 3:00 pm at 111 S Indiana Ave. here in Mason City.  You absolutely must see it to believe it!  Considering the price, there are rare times when I have a 3 bedroom, 2 bath ranch home like this hit that market which also offers a main floor laundry, newer thermal windows, permanent siding, a fully fenced yard, a patio, a deck, a built-in barbecue, and a double garage, and in walking distance to all three schools and east side shopping.  The above photo is an exterior shot, but please make sure to click on the link below to view all the other exterior as well as interior clips I've posted.  Why rent when you can own for less?  This beauty is priced at $120,000 so don't don't forget to make a note to stop by tomorrow's open house where you'll agree, it's a keeper.