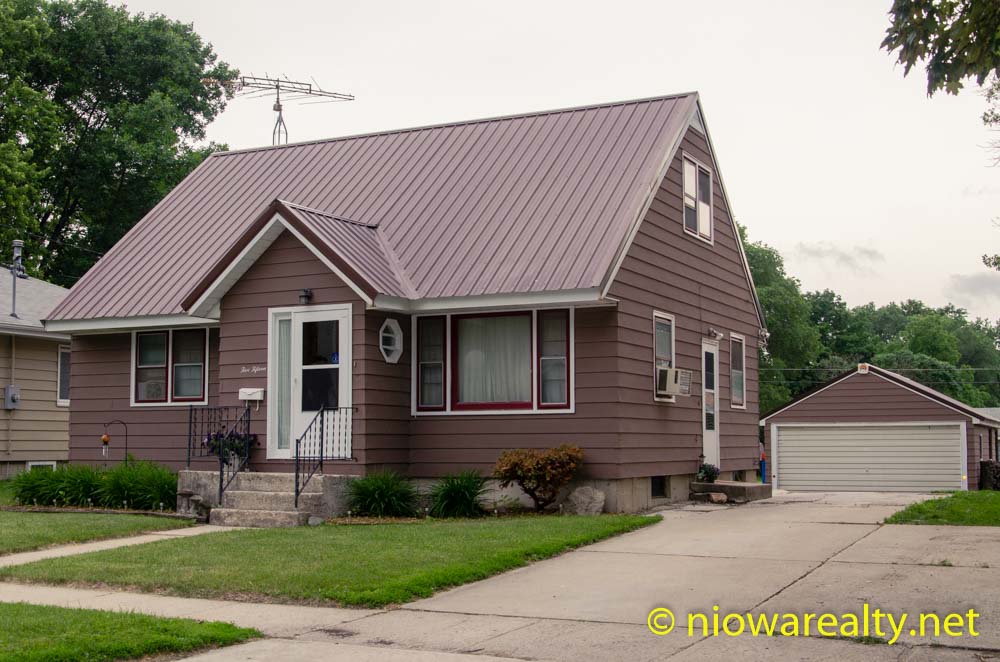 Every time I receive an offer on a property I have listed from someone who's working with another agent that is so ridiculously lower than the asking price I think to myself, "Why was that agent even showing it?"  For an offer to come in today $45,000 less than asking price is beyond my understanding.  In all the years I've sold homes, I can say any time a buyer offers so much less on a home that's been priced accordingly, it instantly creates a deep anger with sellers, and then I'm left to keep reminding them that it's my duty to present any and all offers along with re-affirming the offer came from a different office.  I've long since quit asking agents their reasons for delivering such offers because of some of the most irrelevant and obscure reasons I've heard. Topping off my day was with another silly question I had to answer when another agent called asking if one of my sellers would be willing to "rent to own".   Whenever being asked such a question I think, "What is this, Rent-A-Center?"  I understand there're agents considering  the most foolish of questions asked to be relevant to a home's purchase or sale, but that's when past experience kicks in along with a reasonable person's opinion on the whole process.  As far as I'm concerned, if a buyer isn't able to get a normal mortgage loan in our times of low interest rates, then they have no business even looking.  This is yet another reason I'm very much a stickler about buyers having themselves pre-approved for a loan before wasting anyone's time in looking.
I was soulfully reminded today when in conversation with a very dear and exceptionally intelligent colleague who's followed the movements of our changing world to where I finally posed the question, "How many people do you believe will likely go off the deep end when suddenly our cell phone towers don't work anymore?"  I had to wait for an answer because far too many of our lower generation have no clue there was life before cell phones, internet, and instant gratification.  I went on to say, "I'm not a conspiracy theorist or any of those radical lots, but don't you believe many think the internet is a non-stop consumer oriented service that will never end?"  Again, there was no answer.  So I went on to say, "How many do you believe would survive for 72 hours should all public services fail due to some computer glitch?"  Again, no answer.  I'm sorry to say there are far too many that take too much in our lives for granted and expect their basic services to be intact into perpetuity.  How sadly wrong they are when we find people living in those evil empires outside our country trying to make a living by hacking into our country's computer systems.  I believe my dear colleague was finally brought up to speed with today's world.
I just re-listed a home today that I had on the market last year which I believe is one of those "George Foorman" homes to where you just set it and forget it.  Since I'm very much familiar with it, all I can say is, "It's one of the best-built-bigger-than-it-looks Mid-Century homes I've had listed for quite some time.  Yes, it needs cosmetics, but it's design and build-out is fabulous—especially the basement.  If ever there'd be a 1 ½ story home I'd personally live in—this is the one.  It's located at 515 – 15th St. NW which is way westwardly of what most consider un-acceptable. Click on my link to view.