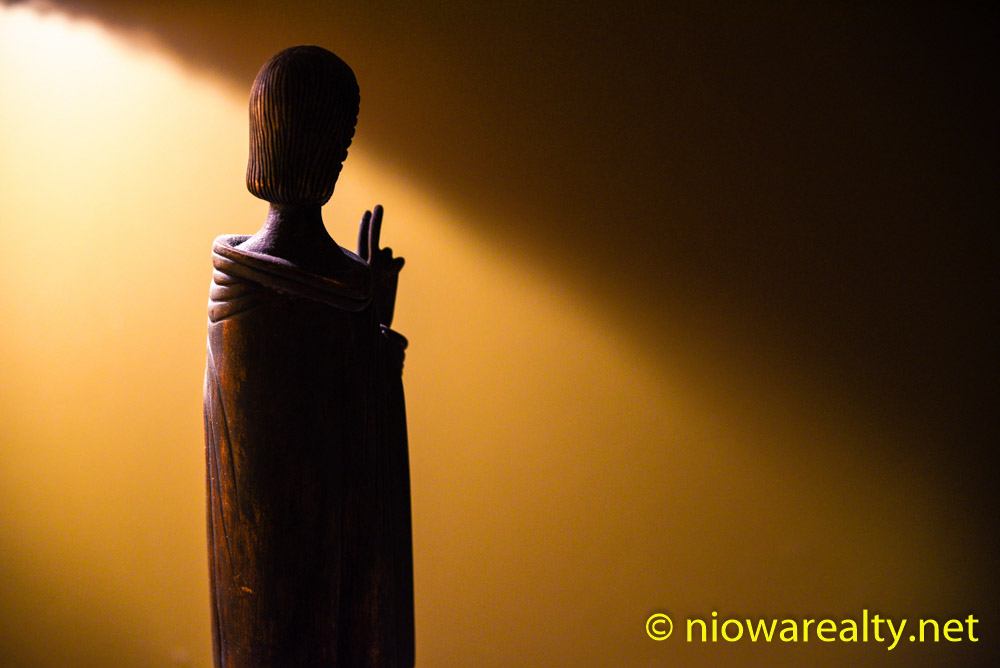 Today was the most absolutely beautiful day so far this year with there being no wind and the sun shining brightly, and with it being such a lovely day, it helped as a counter balance to some unfortunate cover-ups I discovered at a home that's being restored.
First off, the plumber discovered the previous owner had wrapped the second floor drain lines with plastic bags and gooey white sticky stuff that did nothing in holding the water back and instead made a mess with the ceiling downstairs.  To make matters worse, the electrician discovered someone had damage the meter socket outside to where the entire service had to be changed due to the new regulations regarding the height of power lines   going to a home.  It's quite sickening to find really bad people doing dastardly things to innocent structures.  At least they're getting repaired and the home will be all the better for it.
This afternoon was filled with a great joy as well as sorrow to have experienced first hand the passing of one our City's great minds who quietly lived in our midst far under the radar of society.  Of all the people I've personally known in my life, I've not yet known one who could step back and understand the wholeness of a problem and be able to pass not only good, but fair judgements.  I've never known anyone who possessed a recall ability as well as being able to calculate high math simply by thinking about it.
Her children feared her, loved her, and I think sometimes envied her, but for the most part, I'd always considered her a very good friend who would've ridden through Hell on horseback for me if necessary without even getting scorched.  I'm convinced my relationship with her was much different because we respected each other's beliefs as well as opinions.  There were many times I asked her why she allowed things to happen in her life with her knowing full well it was went against the grain of her core.  She dismissed my comments only because she wanted to keep peace.  I'm sure she now knows the price she paid for peace which now a refund from the eternal powers that be. Yes, I experienced a quiet passing today that will be branded in my memory.  If she would've picked the most glorious day to pass—today was it.   The strangest of it all, today I delivered back her the large pot of geraniums which I've saved over in my office each winter these past three years.  I said to her this morning, "I've just returned your red geraniums and I think one of them is getting ready to bloom."  With her big blue eyes looking at me she smiled and said, "Thank you very much."  In spite of all her exceptionally quiet temporal and spiritual achievements, I'll always remember that loving smile and those piercing blue eyes which I sometimes considered her being able to see right into people's souls.  Our City has lost another exceptionally great mind but we all must remember our time here is on lease from the powers from which we were created.  Yes, It was my dearest Mother who passed without struggle or pain today.