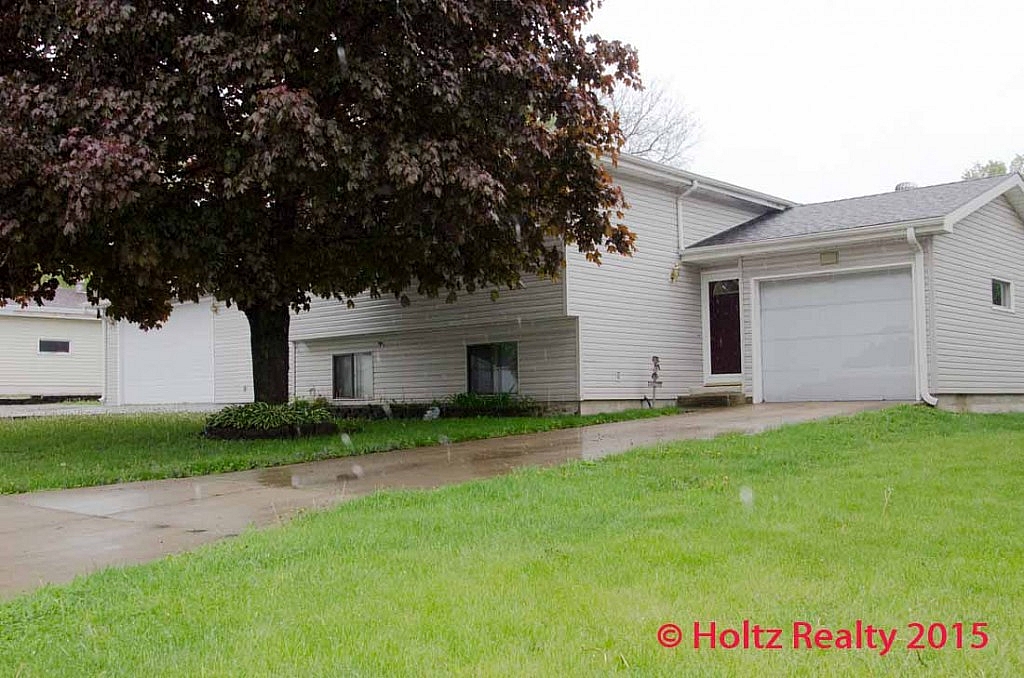 Jumping out of the puddles and into the ponds of rainwater today I can say I accomplished several things on my "to do" list. The most important worth mentioning is the new listing I just had signed today that's worth talking about. It's one of the rare homes in its price range that likely needs nothing to be done other than for new buyer to move into it. I had a good chat with the owner today and quickly learned she's one of the few who takes longer than most to decide on updates simply because she is one of the few who really takes time in sorting out the pros and cons of improvements. The moment I entered the home I was confident I would find every improvement created from quality products as well as tastefully designed.
It was originally built as a 4 bedroom, but over the years, she decided to remove the smaller 2nd bedroom on the upper level and incorporate it into the main bathroom where she installed a laundry closet. Most people who've never had a large bathroom don't know the difference, but when living in a home with one, they'll likely never go back to having a small bathroom. Some bathrooms I find in homes are no bigger than closets and very hard to improve simply because of the restricted space.
The kitchen has been updated with higher end cabinets and countertops. There's a breakfast bar separating the living room from the kitchen which offers that "feel" of openness in the kitchen/dining/living area. There's a patio door that leads from the dining room out to a two-tiered deck overlooking a very private and large rear yard. I'm sure there were many backyard get-togethers during her years of ownership. The lower level offers two more bedrooms, a half bath, and a very large family room. One thing I would do is to have a shower installed in that half bath and finish it off a bit more to fall in line with the beauty of the rest of the home. No need to create another living area for a man cave because it's already there.
The home has a single attached garage with opener and a newer 2 stall detached garage which was an eye-popper for me when the overhead door went up. That newer two car garage is fully insulated, has a small heater, and beautiful knotty pine wainscot on the sidewalls and ceiling. I told the owner the interior of that garage was a work of art. Many relaxing hours were spent in that top-of-the-line hot tub that's placed off to the side. One could have hot tub parties during the worst of our blizzardy winter days. I tried to capture its wonderful design and qualities with my camera today, but I do wish it were a bit more sunny outside while snapping the photos.
I assure you all that this home will not stay on the market long simply because of the quality improvements, the size of the yard, and the number of garage stalls. Where can you get all this for only $139,500? Even now, I continue to keenly remember all the soft colors and rich textures of this beauty. All I can say is, "Don't be late for 1308 S. Hampshire Ave.!"
Click on the link below to view this wonderful home.