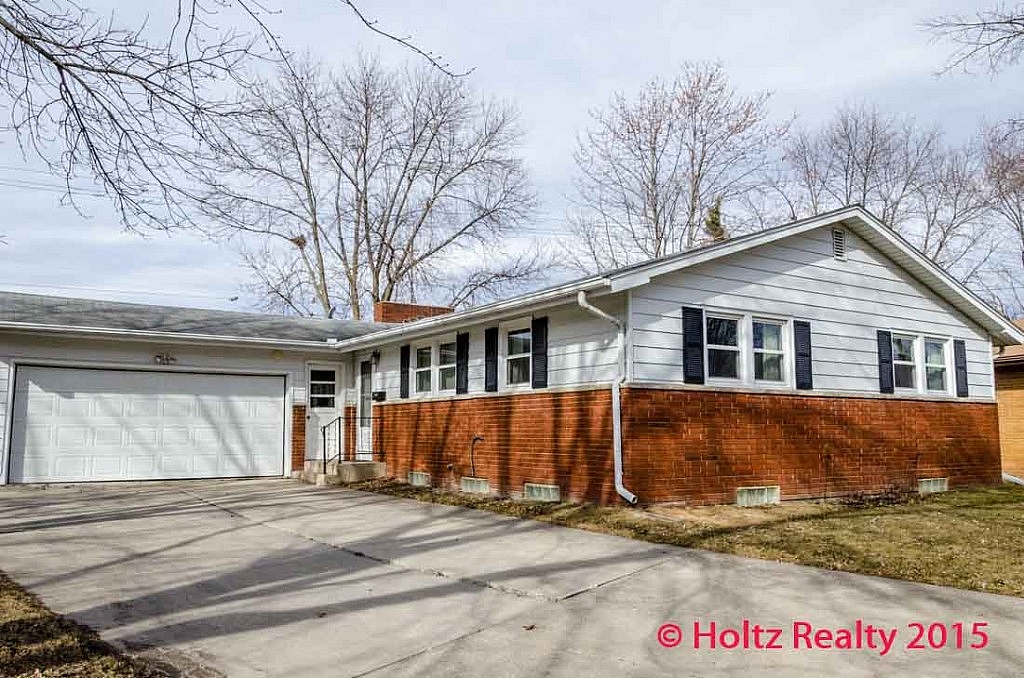 Another soft landing occurred on the closing of one of my listing this morning. I'm very confident the buyers are going to enjoy their new home for many years to come. I do hope they invite me over to have a look after they have all their planned upgrades completed. That is definitely one rock solid home that will likely out last many of its peers in the district.
Speaking of a solid home, I just posted another near $10,000 price reduction on a mid-century ranch that I thought would surely sell before now. Yes, it was listed during the coldest of months, but knowing what other homes in the district sell for, it's priced far below anything I've seen sell on that street. The home is located at 50 Winnebago Court which is the half circle street just west of Winnebago Way. The back yard backs up to the parking lot of what used to be K-Mart. Some would think it to be a negative feature, but I don't, simply because you have no real backyard neighbors. In these times where people want their own little private corner in their yards, it would certainly meet that requirement with a little more privacy landscaping. Summer evening memories are waiting to be created sitting on the back deck and watching the sunset.
As far as upgrades go, there are all new thermal windows that are less than a year old, a high efficiency furnace with central air, circuit breaker wiring, permanent siding, a two car attached garage, and a terraced rear yard that is filled with perennials. The full basement is semi-finished where I would make some definite enhancements to create a much higher future value of the home. Some don't like the original kitchen cabinets, so at this price, you can afford to have a new kitchen installed. Some don't like the original full and half bath on the main floor, so at this price, you can do the upgrades and still not worry about being above the market in this home's area.
I've decided to have a Public Open House on it this coming Saturday, May 16th in an attempt to get it sold quickly now that the price tag is bargain basement.  Of all the ranch homes I've seen sell this year, this one is by far below market pricing. It's part of an estate and the Executor wants it sold. Upon your personal inspection you'll find it's now an Extra Super Fabulous Buy. See you Saturday if not before!
Click on the link below for more details.