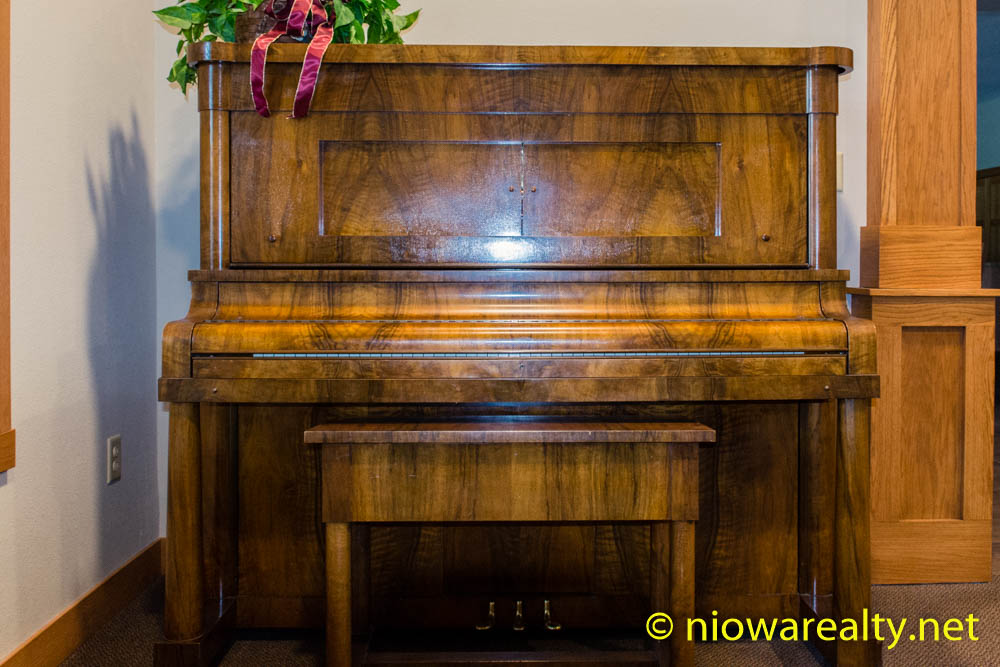 It seems the market is continuing to move at a brisk pace this week to where two more of my office listings were sold and possibly two more offers coming in tomorrow on other ones.  Every time I hear someone say, "Oh, I'm not sure if it's the right time to sell."  My reply has been, "In our market, any time is the right time."  In these times I just want everyone to be happy about their buying and selling experiences.   This past month has been a real test for me in keeping quirky little happenings from turning into roadblocks or land mines.
Several days ago it came to my attention that someone had written something negative about my office on one of the social medias.  When the person telling me finished describing what was said by that person, I said, "That person has never done any business with Holtz Realty, so what in heaven's name would incite such writing?"  I guess we all have people out there who harbor dark thoughts about us and we don't even realize it until something shows up on a social media platform.
An appointment has been set to meet with some sellers I've met with several times, and it looks like I'll have another listing coming on board late tomorrow or early Saturday morning.  I do believe it will sell because of the number of bedrooms and baths it has along with the size of its yard.  Anyone with children would certainly want to have such a home.  They've agreed to list it at a price I recommended which should put it in great competition with other homes currently listed.
It seems Prairie Place on 1st is really getting the attention these past two weeks.  Two of them are sold and it looks like another will be under contract before Monday arrives.  As many people I,ve spoken with about that complex, nearly all of them didn't realize it has underground parking.  I think I'm going to have to really get the word out about that over-looked feature.  One stall is included with the purchase, and a second stall can be rented for $50.00 per month.  Now that's a real plus.
While out at a home today with a buyer and contractor who was called to give an estimate for some changes to the home, we ended up chatting about this and that after the measurements were done.  To my surprise, the buyer mentioned how she enjoys knitting in her spare time, while the contractor then informed us that his wife also knits.
I shared with them how much I truly admire anything that's been created by hand.  As far as I'm concerned anything made by hand is entirely unique to the world, and should be respected and admired as such.  If only the younger crowd would understand this and begin learning how to create beauty for themselves instead of buying junk that has thousands of other manufactured copies.
After getting the measurements I needed on a unit at Prairie Place on 1st, I sat down at the player piano that's in the music/library located on the main floor.  There was a piece of music someone left there so I went ahead and played it.  Wow!  That piano has had some very good care considering how old it is.  The above photo is of that piano which borders on being a beautiful piece of furniture.  While playing it, my thoughts went back to one of my favorite songs written by Billie Joel called "Piano Man".  I do have the sheet music for it, so maybe I'll stop over there some day and play it for several of the residents who've asked me to play something.  Here's the link to "Piano Man".