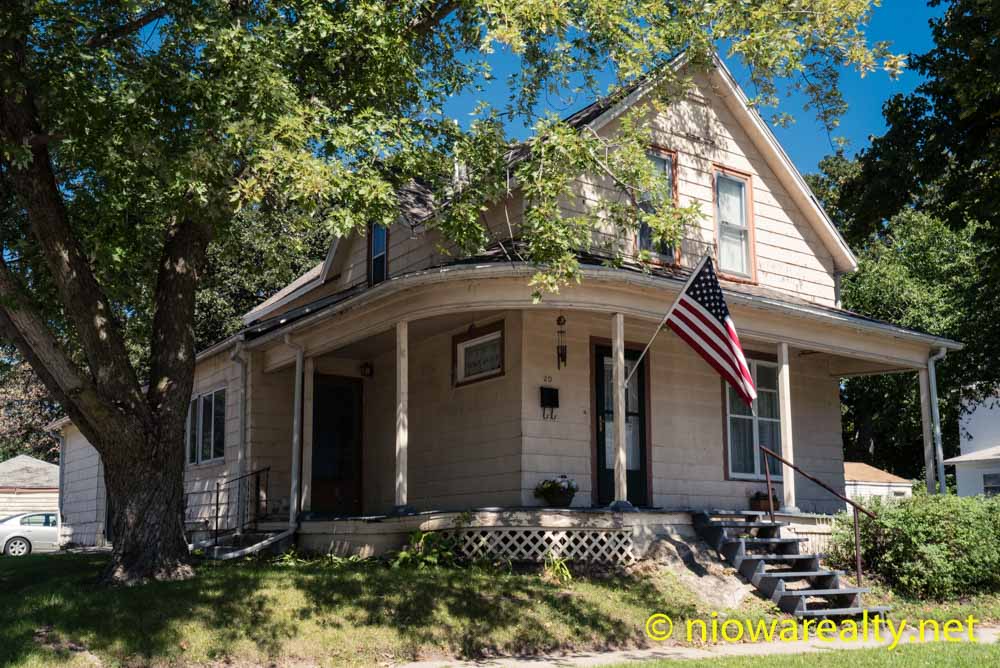 If there was ever a day I'd consider having been a productive one, I'd say today was just that one.  From the moment I arrived at the office, to the time I locked up for the night, there were continually positive and forward moving things happening.  It would be great if every day's synergies would be as such, but as we all know, we have to accept the good days along with the bad, but always sure to remember that savoring the good days always helps when enduring the bad.
I was sure to be a little more smartly dressed today for a late morning gathering.  One of the gentlemen happened to notice, so I went on to say in a vain tone, "I didn't realize my body has been so well preserved to where I can still wear slim-fit dress shirts and slacks at such an ancient age."  He snickered and said, "If you can still wear them, then go for it."  I laughed and said, "At least you won't be seeing me covered with tattoos and walking around in drop-crotch denims."  He got me by saying, "You never know how far your new-found vanity will carry you to where you may be already harboring dark thoughts of having a few personal tattoos painted on some hidden and out of the way area of your vain body."  I guess I deserved the tease. Vanity, vanity, sic transit gloria mundi.
The more I've been showing Prairie Place on 1st, I'm finding myself growing all the more comfortable with the units that are still available.  Everyone that viewed them today felt they were exceptionally well built, in a great neighborhood, and certainly competitively priced.  What pleases me the most is that everyone that currently lives there, consider themselves part of a community.  The upscale common areas contained could only be found in exclusive big-city metro areas.  We as a City should be very thankful Good Shepherd was good enough to freely contribute a million dollars towards the project just to keep the prices affordable for North Iowa's elderly.  Good job!
This afternoon I arrived at a home that I've been waiting for the owner to finally say, "I'm ready to list."  Today was the "curtain rising" day for it.  Being more familiar with the home which is located at 20 – 9th St. NE, I'm all the more in the know of it's history.  It was actually moved onto its site many years ago, and likely because our Downtown was expanding.  The construction is of the balloon style and built entirely out of old growth lumber which is a very good thing.  It has the look of a grand home, but when inside, it's smaller and more manageably sized.
There've been changes made to the home, but the "feel" of its original structure is still present. I've always been a push-over for an open staircase which this one has.  It also has an addition just off the kitchen which I would personally turn into a single car garage.  It's in a perfect spot to where you'd get out of your car and walk directly up into the kitchen.  If someone were to do that, it would raise its value considerably.
Since the home was moved there, the basement isn't as scary as many are of the 1890's vintage.  There's a working shower down there, as well as a stub-in for a stool and vanity.  I absolutely adore its wrap around porch which is crying for someone to add more period support pillars.  I'm sure in its day, it was quite the head-turner.  Click on the following link to view my charming new listing located at 20 – 9th St. NE that's exceptionally value priced at $42,500.00  I'll be standing by for your calls.
Tonight's photo is an exterior shot of it.  Don't you just love it?