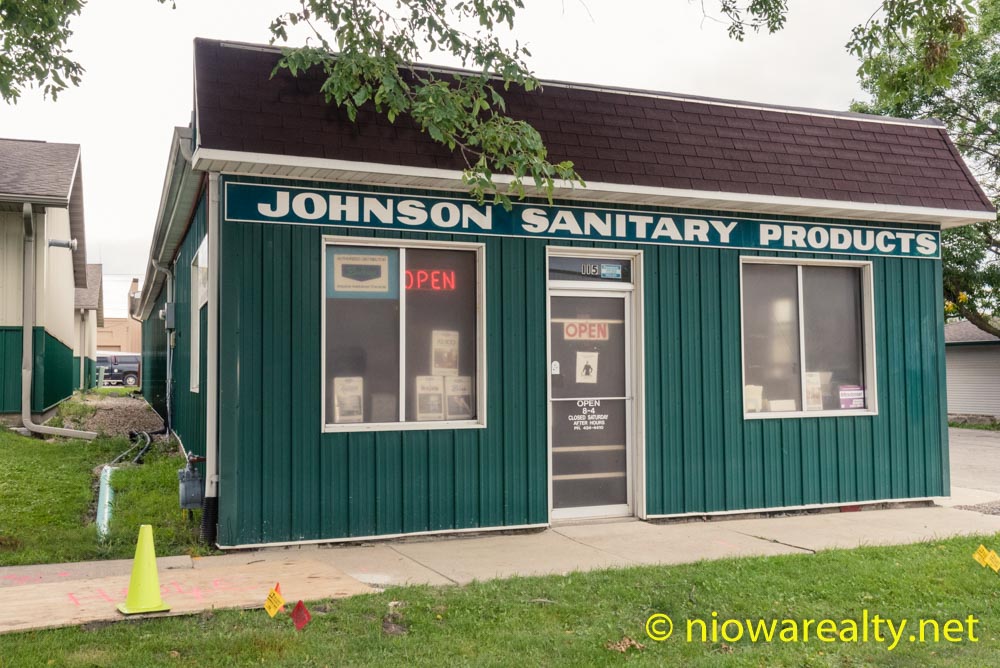 It was certainly quite the week of real estate to where I'd say a record number of my listings have been sold.  If the buyers and sellers can come together tomorrow with negotiations taking place on another one of my listings, it for sure will be a week to remember.
There was an embarrassing moment or two I created for myself while at one of the offices Downtown today.  While walking in with everything else on my mind, I walked up to the front desk and there stood a young man I recognized from somewhere.  He said the usual, "May I help you?", and my abnormal response was, "I know you, but I can't place from where."  He looked at me strangely and said, "No, I don't think we've met before."  But yours truly wouldn't let it go by saying, "No really, we've met somewhere before because I remember your face."  By that time he must've thought me to be a kooky customer.  Believe it or not, I actually continued on by saying, "I'm a Realtor, and possibly you came to one of my public open houses." He still insisted not.  Of course then I had to apologize profusely for such overly-forward statements to an apparent stranger.  While he was preparing the paperwork I needed, I busied myself by visiting with one of the other clerks I knew, along with telling her how crazy I was to insist her associate and I had crossed paths before.
When he came back to the counter he was blushing while announcing, "I do remember you now.  My dad and I stopped at an open house you were having a few years ago that was located on a side street off of S. Rhode Island, and I think it was a yellow house."  I closed my eyes a moment and began thinking until I came up with the home which has been sold for about two years.  "It was a yellow ranch in the 900 Block of 8th St. SE, and I did manage to finally get it sold."  I said.   Boy was I glad he did remember me and I wasn't confusing him with another.  After I left I'm sure he began wondering how I could possibly, after being at just one of my public open houses for no more than ten minutes, able to hard-code his face to my memory. Some consider me to have an acute memory when it comes to real estate which I don't consider so, but evidently I must pay more attention to people and places than most others.
I'll be hosting a public open house at 422 S. Tennessee Place tomorrow which is the condo I have listed in the Fairfax Building.  It's spotlessly clean and ready to move into.  It offers abundant square footage, a separate shower in the bath, and a single garage.  There's an community room downstairs for family gatherings.  Please put the word out on this unit because it's bargain priced.
I just listed the commercial building shown above located at 115 – 7th St. SE today that should generate a great deal of activity.  It offers nearly 3,000 square feet and a perfect candidate for someone wanting to start a business or expand their existing.  Please click on the following link to view the photos and details.
There was an exceptionally pleasant happenstance that occurred today which I'll have to share with all of you tomorrow. It was just another reminder for me that sometimes there are things that happen for reasons that are hidden and well beyond chance.