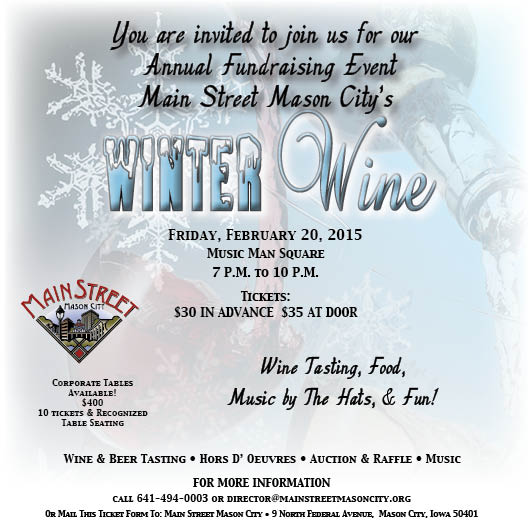 In spite of the on-and-off sleet we were getting today, I was delighted to have as a visitor to my office a woman who's one of the people from Des Moines who came to see the restoration work that has been done thus far on my building. She is a design consultant and will be providing some input on the exterior work that I will be having done in the near future. She seemed to be impressed with the "almost" completion of the interior thus far. It's been a long process, and I believe one that was worthwhile and hopefully create many more years of enjoyment for my office staff as well and clients and customers. I've always been a believer in having a place to do business where buyers and sellers can come and feel at home in their surroundings. Making major decisions when buying or selling real estate is stressful enough at times without being in an office where one feels "boxed in" by narrow hallways and sterile offices. Upon leaving she said, "I really like working on projects where the owner's prefer to get back as close to the original look of their exterior facades."
I normally don't write plugs, but tonight I thought it appropriate to speak about the upcoming annual fundraising event for Main Street Mason City. It will take place on Friday, February 20th at the Music Man Square from 7:00 – 10:00 pm. My office purchased a corporate table which seats 10 and I will be busy these next days giving free tickets to whomever assures me they will attend. There will be food, wine, music, auction, raffles, and above all, an opportunity to have some indoor winter fun. It's also a great opportunity to get to know the staff of Main Street Mason City and find out what's on this year's agenda for the downtown. Wouldn't it be great if we could have something as fantastic as RAGBRAI? Think of the energy created in those short 24 hours with all the people from far and wide visiting our city. I truly enjoyed that day and it will be branded in my memory for all time. Many of the larger cities have annual events that are big draws but we have yet to find our "niche" draw that would bring more people back year after year. I'm still thinking about it in the back of my mind and when I come up with the idea for an annual attraction, you'll be sure I'm going to let everyone know. I said teasingly again today to the visitor from Des Moines, "So how do you like the last outpost before reaching the Peoples Republic of Minnesota?" They always get a chuckle out of that statement.
On a completely different subject, I've been working this week with the most delightful young gentleman who was referred to me by a client of mine. He's new to the area and I've been giving him a fast-track education of Mason City's real estate market as well as tips on how to create a seamless transaction when he does decide to spill some ink on a purchase agreement. The one thing he said to me that I was glad to hear was, "I like Mason City and I hope to make it my home for a long time." I told him to invite friends and relatives of like minds because we need more young men and women who are career minded and willing to contribute towards the betterment of our community.
Now make sure you don't forget about the Winter Wine fundraiser Friday the 20th. The above photo is the flyer with all the information. Hope to see you there!