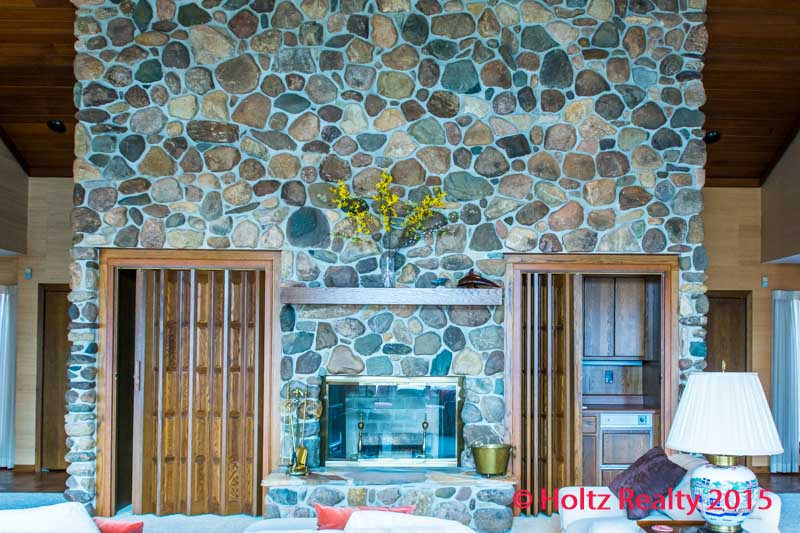 I felt it appropriate to re-visit an office listing and give a bit of a reminder to everyone what a fantastic buy this home is. It was built in 1989 at a cost of over $800,000 and if you do the math in calculating the value of the dollar now versus then, you'd likely pay well over a million to have it built today and certainly not the quality contained.
It's a one owner home that was built on one of the highest points of Briarstone Lake which provides optimal views of the ever-changing light and seasons. The owner spent years working on the design in order for her to have a home with features she found in countries and places she loved. It's a great example of International design. She was an avid painter and made sure there were enough windows from which she could capture the essence of what she was painting. It truly is all about light in this home because I was showing it last week and after the buyers left, I felt myself drawn to spend some time alone at one of the windows to the world and simply absorb the views. After a while, I suddenly found that I'd been standing there about 20 minutes completely oblivious to time.
Extras, extras, and more extras are found here. The whole south wing of the home was exclusively designed to contain the private master suite. The fieldstone fireplace that towers to the vaulted ceiling was built from hand-gathered stones the owner spent years collecting. The magnificence of the great room is not fully understood until one is standing there in awe. The kitchen is not just a place of preparation, but an area to savor not only the food, but the views from the extra large picture window facing the lake.  I'm certain the momentary sights to beheld out those lake-facing windows are many which we'd consider nonexistent in Mason City. It's all about the light and views.
There's a swimming pool that is deep enough to dive into, a hot tub, a wonderful patio, and above all–privacy. The more I'm in the home, the more fully I understand the placement of windows and room design. The owner was not only an painter with brush in hand, but also an artist in creating a comfort zone in a room-by-room fashion. Now that's an accomplishment! Since I've been in far more homes than I'd like to admit, there's almost always something of sorts lacking in design or placement. With this home I find nothing I would change. Yes, everyone wants their own splashes of decorating.
There's a family I'm acquainted with who recently lost a spouse and lived in a far too modest home befitting the assets they held together. Now, the surviving spouse is likely re-thinking why they hoarded their money to the point of being possessed with accumulation. Now their not so thankful children are circling, and waiting for the survivor to die simply because they want their "share" of what their parents saved. Too bad they didn't reward themselves and purchase something more comfortable and befitting the fruits of their labors. How many millions does one need before it's time to say, "I deserve a home like this?" I do hope some of our quiet millionaires wake up and realize it's time to reward themselves and take a 360 degree look at 760 Briarstone Drive.