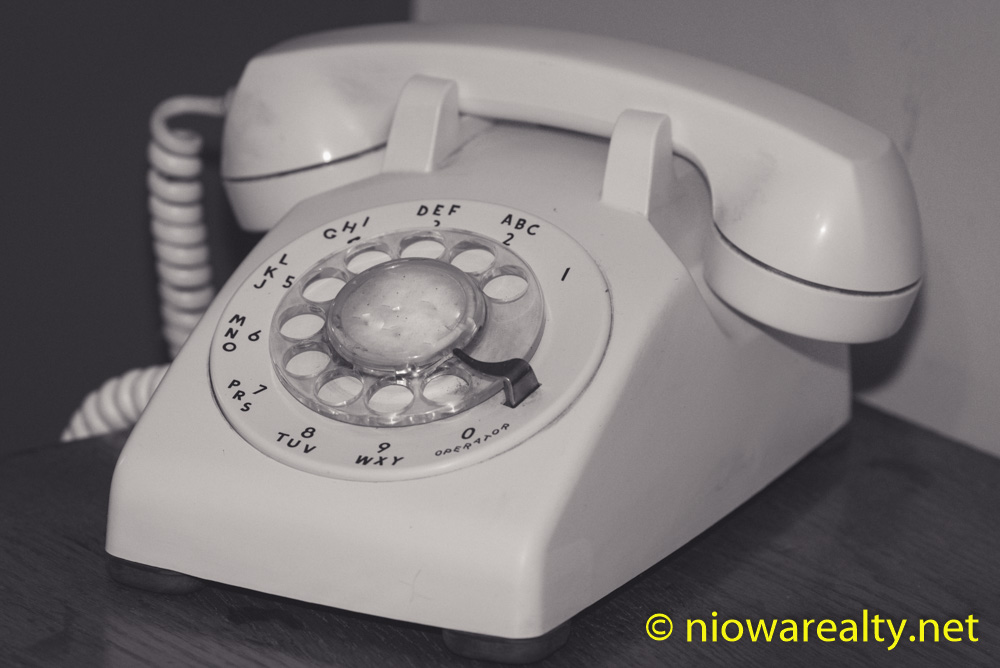 Without knowing the wind was going to start blowing today, I went walking down to an office about a block away, and by the time I got there, my hands and face were feeling as though they'd been flash-frozen. Thinking I was turning into a bit of a baby, the secretary was shocked by the way I was dressed by saying, "Joe! Don't you realize that wind is making it feel like 7 degrees outside!!" I couldn't help but agree while adding, "At least I've got my winter undies on under what you're seeing." On the positive side, at least I'm getting accustomed to the coming winter weather.
One of my appointments today was with a dear lady whom I'm sure could tell many stories about her life during her younger years, as well as the joys and sorrows of raising a large family. Quiet success stories are what I consider those who've worked hard in an honest fashion, and now ready to enjoy the fruits of their labors. She likely didn't know it, but she was quite an uplifting inspiration for me while at my office.
I have absolutely no time for hoarders, chiselers, and cheats. I mentioned later today to another gentleman who could certainly make the cover of an investment magazine by saying, "I'm glad to see good people like you out there who've done very well and made their money the old fashioned way by earning it honestly." He went on to tell me how he'd also made some big mistakes along the way, but just kept his chin up and his nose to the grindstone. Mr. Chodur couldn't help but tease him a bit by saying, "You're much younger than I am yet still able to leave the rest of us in the dust as you skated across the finish line of retirement." I couldn't have praised him enough over his accomplishments. Just remember, we should never be envious or jealous of people who've done well in an honest fashion, but rather consider them role models for ourselves and others.
Part of my day was spent preparing for another closing coming up next week. I was quite upset with an office which was to supply completed documents to me this week as promised. The phone call I placed wasn't nasty, but it's clerk got the general drift of my level of disappointment with them. Any time someone promises me something will be done by a certain date and isn't, sends up a near permanent red flag for me regarding their services–especially when they're time sensitive.
There are three homes I'd like to speak about this evening with the first one being 1415 – 9th St. SE. It's a super-sized 3+ bedroom ranch offering all the bells and whistles. I thought for sure we would have an accepted offer on it by now, but I have to remember it's cold and now approaching Thanksgiving. The second one is located at 103 – 28th St. SW which I just reduced to $109,000.00 and now nearly 10K less than what it was originally listed at. We had three offers on it which we couldn't get put together, so let's hope the fourth will be the charm. I'm having a public open house in it this Saturday from 1 – 3 pm., so please, do stop by.
Lastly, I'm putting the push on getting 20 – 9th St. NE sold more sooner than later. We just reduced it to $39,500 which is a bargain basement price for a 3 bedroom home with room to grow. I do hope an owner-occupant buys it instead of becoming another asset in some rental baron's portfolio. It's a very well built home with the prettiest of staircases.
I'm glad the market is continuing to move along as the end of 2017 draws near. The phone calls were pretty heavy today but I'm not complaining.