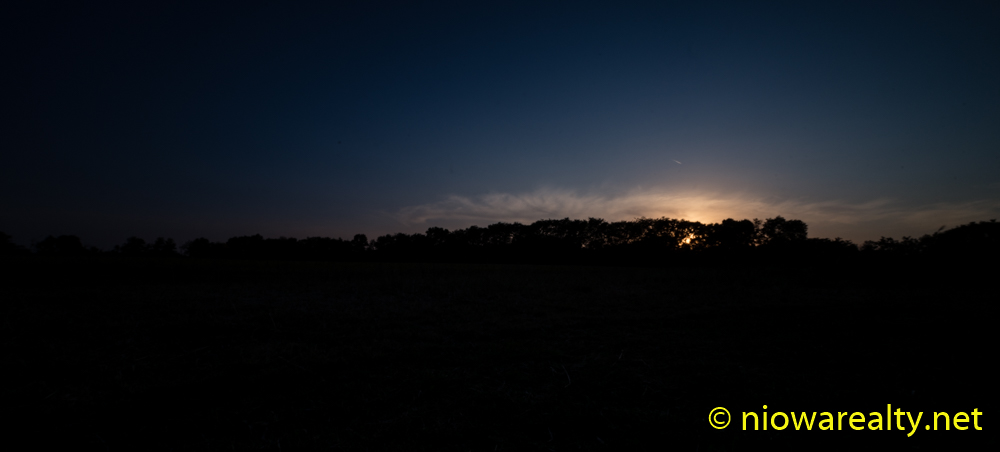 It's been very interesting how our weather has been these days of September.  Last evening's temps were similar to July's to where there wasn't even a chill outdoors after sundown.  Still thinking it must be due to the recent hurricanes pushing warmer air in our direction.
Most of my day was spent performing administrative duties.  The paperwork seems to never end when a sale takes place.  There's one particular sale that I'm going to be very happy when it closes.  It's certainly not the sellers or buyers, but rather the others that are involved on the periphery.  Like they say, "Too many cooks spoil the soup."  There seems to be no balance at times to where we either have extreme carelessness, or non-stop micromanaging.  Between the two, I'd say the helicoptering is the most annoying.  It's almost like being pestered by a fly or gnat when trying to do something outdoors and no flyswatter in sight.
One of my trips this morning was to Downtown Clear Lake.  The sidewalks on Main Street are all tore up and it looks like they're replacing pavers.  Clear Lake Bank and Trust is also in the process of adding on to their bank.  It looks like it's going to be doubling in size.  At least they're keeping the exterior look more of a period style so to blend in with the other turn-of-the-century storefronts on Main.
After taking care of my business, I stopped at Cabin Coffee and picked up a cup to go.  They certainly have a thriving business and wish they'd have something like that somewhere here on Federal Ave. that one can walk and grab a cup on the go.  I know we have one over on Delaware but I just don't like having to deal with the highway traffic.  They're very lucky to have a good following in spite of being on such a busy street as Delaware Ave., which is part of Hwy 65 in those blocks.
After doing enough research on an acreage I inspected last week, I placed a call to the sellers to let them know I came up with some numbers so they'd have a ballpark figure for an asking price.  When finished talking about their acreage, I couldn't help but bring up the name of a person whom we've both crossed paths with recently.  After getting the owner's take on that person, I was glad to hear my feelings were mutual.   Before hanging up, I had to add the fact that there are very few people who ever really get to my core, but that person was indeed one of them.  Such people are best seen in rearview mirrors while quickly driving in opposite directions.
There've been a number of times I've forgotten to mention my re-discovered snack cracker which I used to purchase once in a while a number of years ago.  They're called Wasa light rye crispbreads.  Having not seen them in the stores for some time, I found them in stock this summer at both Hy Vee groceries.  They're great with just about anything on them ranging from a thin slice of cheese, to creating an elegant open face sandwich.   They're filling but not heavy with fat and sugar to where you taste more of what you put on them rather than the cracker.  So today I putting my plug in for Wasa brand flatbreads.  They have several other varieties, but I prefer the rye.  And for those watching their calories, there are only 30 calories contained in each slice.  Wishing you a pleasant evening!