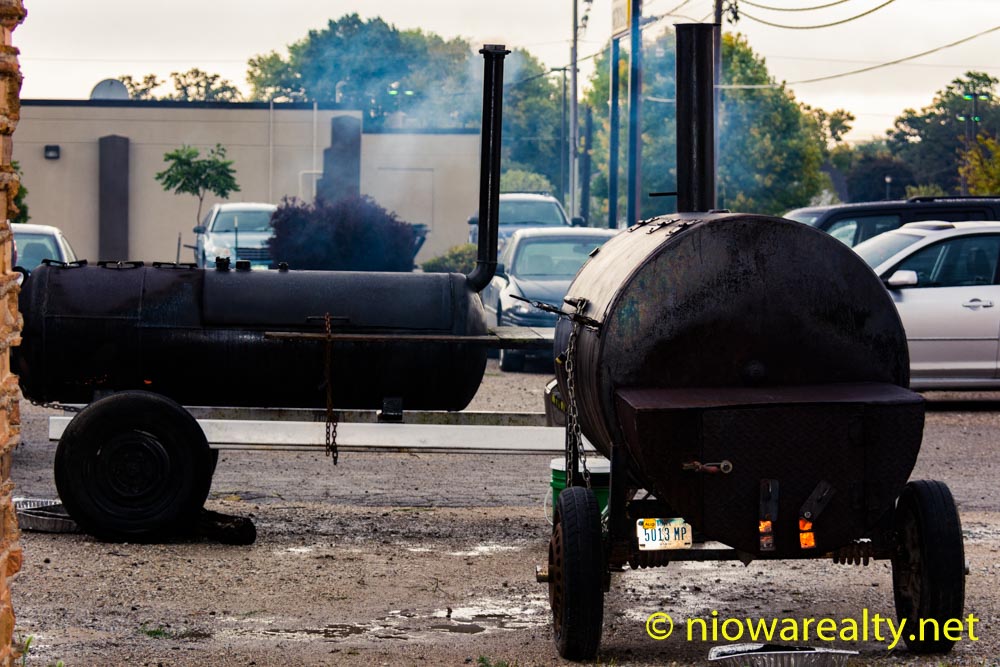 The rain this morning was a welcome relief for both man and beast.  After driving the number of miles I did out of town today, I'd say many of the farmers crops are fast approaching harvest.  I can't believe how quickly they've turned and do hope the yields will be good come harvest time so the farmers will continue to spend money in Mason City which I consider the "hub" of North Iowa.
We're still getting buyer activity on Prairie Place on 1st which makes me very happy.  I've known so many elderly over the years who would've loved spending their remaining golden years in those units had they been built at the time.  The more I'm over there, the more I really do get the "feeling" of it being a very comfortable as well as a safe environment.  Just recently I spoke with a woman out East who said those condos would likely run around $500,000 – $600,000 per unit, and not be as well built.  It looks like I'm going to have to put the word out in a much wider circle.
My two public open houses were a great success today to where there were people arriving up until it was time to close.  I suspect there's a very interested buyer on the one here in Mason City, along with the acreage in Fertile.  The young couple looking at the acreage with their children were an absolute delight.  The children were exploring the woods and coming back with caterpillars, toads, and fallen branches in hand.  There's no better place to rear young than the country.  It's a window of opportunity for parents to get their children grounded with Nature.  I feel exceptionally blessed having spent nearly all my formative years out in the country.  Even now, I feel that experience helped me to have a much broader understanding of life on earth and the interconnectedness of all living things.
On my way back from Fertile today I stopped at a charming roadside graveyard that contained about 25 gravestones.  It's always fascinating to see how those stones have weathered the years so well along with the old first names and the dates of birth.  Several of them had birth dates in the early 1850's.  So by adding another 20 years to those dates, one can only imagine what life was like back in the 1870's for men and women that young.  No phones at all, no electricity, and certainly no cars to go scooping the loop.  But most of all, can you imagine how quiet it was in those times with the exception of noises made by the barnyard animals?  Their nights must've been filled with dead silence.  There are those living today who'd likely go mad without their noisy electronic essentials.
Sportsman's Lounge which is several doors down from my office must've had a big barbecue planned for this afternoon. Before I turned the corner early this morning, I could smell something really good cooking.  I'll have to ask the owner the next time I see him how the celebration turned out.  The above photo is of those two smokers going at it.  That was the first time in years I've seen two of them smoking double.