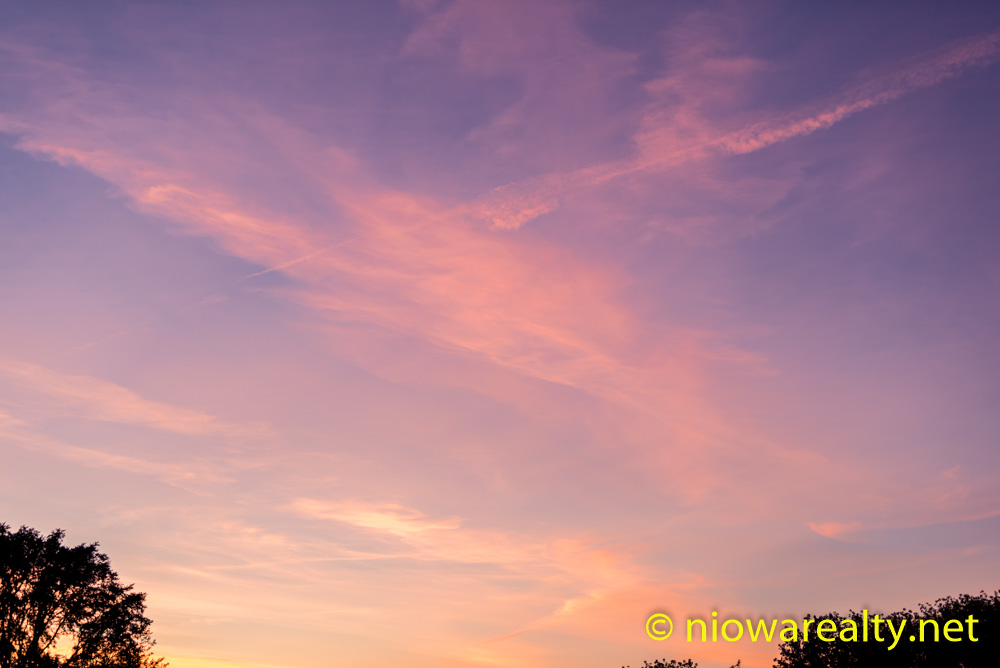 Without a doubt, my two public open houses were a success today.  There were people coming and going nearly the entire time and as well as some staying a while.  I believe the general buying public is starting to realize those two homes are in great neighborhoods and certainly priced to sell.
Expecting to have a day off tomorrow to get some much needed work done, I found myself being called upon to show homes to two different sets of buyers.  Both have schedules that make it near impossible to look during the week.  Oh well, there goes my planned menial day of labor.
My first order of tomorrow is to play the organ for St. Paul Lutheran Church's Service here in Mason City which begins at 9:00 am.  As chance would have it, I had an opportunity to meet their new interim pastor who is a delightful person and certainly should be well received by the congregation.  Some day I may have myself up to speed with their order of service as well as being comfortable with their vintage pipe organ.  Practice makes perfect. Right?
I couldn't help but get a good teasing in today with a person whom I sold he and his wife their previous home a number of years ago.  More than once they had me over to their home to give them tips on getting it primed for the market.  Not but a month or two later, I became quite irked to find they'd listed it with another agent.  He intimated today that there were favors owed that particular agent which prompted their turning away from listing it with me.  At least I did get my two cents worth in and perhaps he did walk away with one small feeling of guilt.
In between my open homes today, I decided to call a dear friend who recently lost a close relative.  After listening to him speak of his great loss and the way in which the surviving spouse is acting, I said, "Don't be a bit surprised if a year or two from now the surviving spouse will be re-writing the history of their long term relationship to where the decedent did nothing to help build the wealth that now remains.  I've seen it happen many times, and most likely there'll be a new "special" friend with benefits arrive on the scene."  I'm glad I said what I did because he admitted feeling the same way about what'll happen and is very angry about it. At least he now knows I empathize with him.
After reading the news today about what's taking place in Florida, my heart goes out to those millions who're likely facing the worst catastrophes of their lives.  When thinking about all that's been happening in our Country as well as the world, I've come to the frightening conclusion there's something very wrong at work.  It's almost as if some invisible force is affecting humans as well as Nature in a very bad way. In spite of how bad we think our lives are at present, we must always remember it could be much worse.  I've already chided myself for over-reacting about having to spend over $5,000.00 this year with tree removals due to these wicked storms we've been having this year.  I'm working all the more at keeping in perspective all of life's bumps in the road so to be ready when and if something all the more cataclysmic takes place.