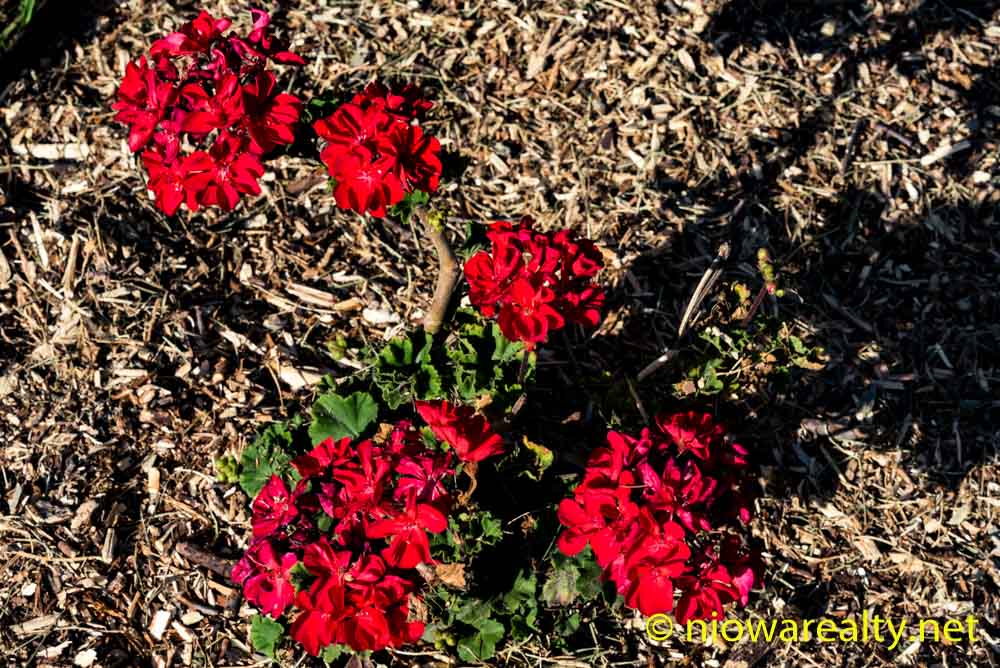 Likely because the 4th of July was thrown into the mix of this week, I had to remind myself today it was Friday more than once.  As Friday's go, it was a bit on the abnormal side to where I just decided there would be no rhyme or reason to it all.
I'm certainly glad the wind has changed to the northwest and bringing with it cooler and drier air.  These past days of high heat and humidity was certainly affecting the attitudes of many.  I was even becoming a bit short with people which certainly isn't normal for me.  Just yesterday there was someone helping another move out of their apartment down the street along with a new tenant moving in.  I just walked up and introduced myself and wished the new tenant well, and as I was driving off, I had this "ping" of sorts that they weren't the least bit happy I stopped.  Oh well, if we send out kindness to others and it's not accepted, we just move forward and never look back.
If any of you are even thinking of an upgrade out of your current housing, please be sure to stop by the public open house I'll be hosting tomorrow at 731 S. Monroe Court here in Mason City.  It's a one owner home that's been meticulously cared for from the time they move in.  I've sold other homes on that street, and believe me, every one of them love the area.  Out there you'll find a quiet street, a parkland to the rear, and a recreation area only a short walk away.  It's been getting a great deal of activity since I listed it earlier this week, so don't delay because it may be gone by the time you decide it's for you and your family.
Since I was running into the lunch hour with clients today, I decided to invite them for lunch at Z'mariks Noodle Cafe which most recently opened, and they agreed.  It was the first time for all of us which allowed for each to give our own critiques.  Since it's located on the highly over-rated "golden mile" of Mason City, I'd say the parking and access is a bit weak considering how many people were trying to find a place to park.
The prices on the menu were acceptable along with the speed in which we were able to place our orders.  The wait time for the food was also within reason. I had a Greek salad which I'm sorry to say I've had much better at Papa's.  My guests mentioned how they liked the noodle dishes they ordered which appeared pleasing to my eye.
We all agreed the echoing from other people's chatter was a bit much.  I've always said, "When you have tall ceilings and no carpet or fabric furniture, the echo effect begins."  I know people like tall ceilings because it helps to create volume in smaller spaces, but they must also incorporate sound barriers in those ceilings and walls.  All three of us had a terrible time hearing each other with all that amplified chatter about us.
I wish the very best of success for this new cafe, but I don't believe I'll be returning any time soon because I'm still waiting for something similar in size and ambiance to be opened in our Historic Downtown.  After today, I've decided to start focusing more on filling up the vacant storefronts in and around our City's center.
I'm sure you all remember me telling my story about the geraniums I had hanging upside-down in a cool and dark area of my office's basement over this past winter.  I also mentioned recently that I planted them once our soil warmed up.  I can't be all the more happy to share with you the above photo of just one of many which are growing well and blooming profusely in my flowerbed.
I'm sure the plant sellers in our area won't like me very much when more people start enjoying the beauty of their "saved over the winter" geraniums.