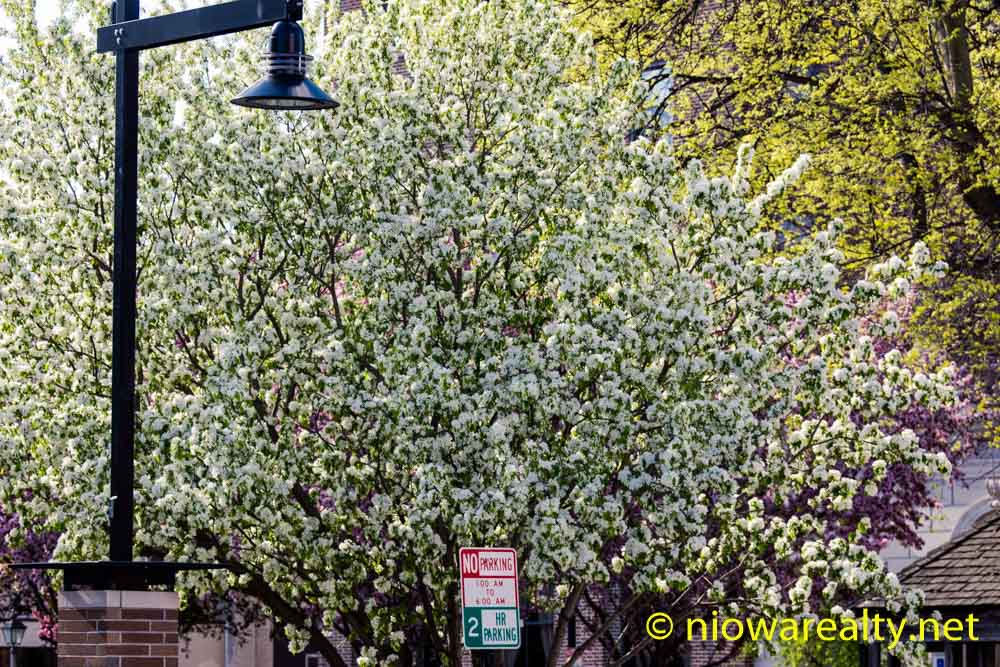 Perhaps Spring really has arrived now that it's starting to warm up and the sun is shining.  I was glad to have several appointments out of town today and able to take in the beauty of North Iowa's countryside.   This was the first day I actually believed we're finally out of snow's reach.
While driving out towards NIACC this morning, I noticed one of the biggest wild turkeys standing at the edge of the road I've seen in a very long time.  Winter must not have been so hard on many of our non-migrating creatures of the wild.  Late yesterday I caught a glimpse of a fox trotting across an open field likely in search of food for its young.  I haven't seen as many starlings Downtown this year as in the past.  As far as I'm concerned, they are the dirtiest, noisiest, and structurally damaging of all the birds living in our City.  Of course those creepy crows come in at a close second.
This Saturday, I'm planning on hosting another public open house at 650 S. Rhode Island here in Mason City.  For some unexplainable reason, it's still on the market.  I thought for sure it would be sold right out of the gates.  One of the people who looked at it told me yesterday that the kitchen wasn't big enough.  I didn't say anything because that kitchen is far larger than most in its price range.  Oh well, some people must think they have to have kitchens the size of stadiums.  But what really puzzles me is that most of our younger generation don't do that much cooking.  Throwing a frozen pizza in the oven is not what I consider cooking.
While waiting for an appointment, I happened to overhear a conversation several young people were having about the Netflix series "Supernatural".  It sounded like they were really hooked on it and was surprised to hear them speak of how many episodes there are. I actually happened to watch one of those series this past winter.  I'll give the producers credit for their research and special effects, but I couldn't help but consider it a bit soap operaish.  You know how with soap operas they kill time by extended looks, the posturing, and evocative gestures.  That's what you'll see while watching "Supernatural".
This afternoon I visited with the seller of 2040 Hunters Ridge Drive about a price reduction.  She agreed to drop the price considerably and hopefully I'll have her signed authorization back in the morning.  Many of those that have already seen it, mentioned how they didn't like the handicap tub in the master bedroom bath, as well as the step-up counter on the island cabinet in the kitchen.  Those two items could be easily changed to a buyer's liking.  Isn't it funny how just one or two changeable things in a home can turn a buyer off when everything else is acceptable?
Tonight's photo is of the flowering crab apple that across the street from my office.  I couldn't pass up the opportunity to capture one of nature's works of art in our Historic Downtown.