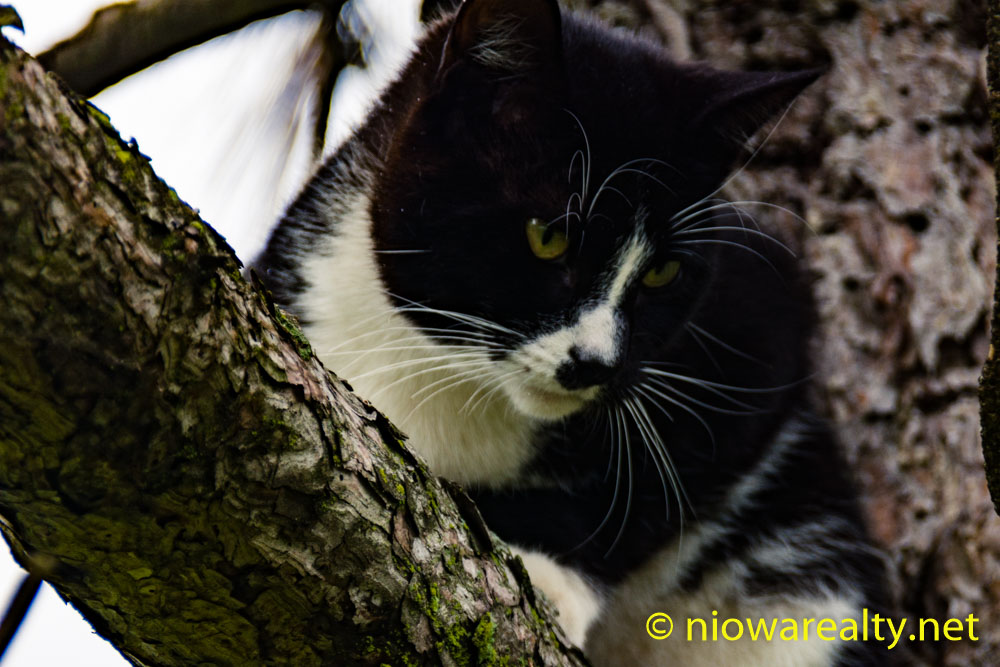 Another office listing had an exceptionally soft landing early this morning and I was most delighted considering what happened earlier this week.  There was one little annoyance which confirmed my reservations regarding technology.  All Mason City Realtors have electronic boxes that are used to access homes we have listed.  There's a card that looks something like a credit card which has a microchip embedded in it allowing access to those boxes containing the house keys via a specific code that is assigned to each member of our MLS.
As always, before today's closing I went to the house so to get the key out of the box as well as remove my lockbox from the door handle.  As chance would have it, the battery was nearly dead in the electronic box to where I managed to get the key out, but couldn't get the shackle to release so I could remove it from the door knob.  I tried a half dozen times until I called it quits.
At the closing, I embarrassingly told the buyers I needed to hang on to the key so I could get access to their home after I got my hands on a new battery.  After explaining the process, they understood and agreed.  As chance would have it, the person that has extra batteries was off this morning so I had to wait until after lunch to get a new one.  I finally managed to get the lockbox released and return the key to its new owner.   In spite of my extra running around, I was able to have a nice chat with the new owners.  They seem terribly pleased while busy moving in.  They went on to say how much they liked its big kitchen and all the natural light entering the home.  I couldn't help but add, "My grandmother owned a home for many years with a similar main floor, and she loved living there."  Her kitchen was also similarly sized and usually where everyone ended up when visiting her.
Just this evening, I met a young couple at their new home that hasn't yet closed.  Every time I'm there, I notice how well it's built along with the exceptional functionality of its floor plan.  The buyers had their paint chips in hand along with making little notes as they were walking thru.  They both noticed even all the more positive aspects contained.  I'm sure they thought I was pulling their leg when I said, "For years I've noticed how charming this home was whenever I'd be driving down this street, and never would've dreamed I'd have the opportunity to sell it."
Since they're such a happy and comical couple, we found ourselves telling stories about past experiences with pets belonging to others.  We certainly had our laughs about getting up from sofas or chairs and finding ourselves covered with animal hair.  They got a real laugh when I told them my story about a young woman who let it be know how much she hated cats, but while she was walking out of a home I was showing her, I noticed the back side of her black leotards covered with multi-colored cat hair.  Isn't it strange how that fuzz can appear and attach to one's clothing out of no where? After seeing her bottom, I figured she was in denial and likely had "trois chats" living inside her flat.  I'm glad all three of us were able to finish our day with a few good giggles.