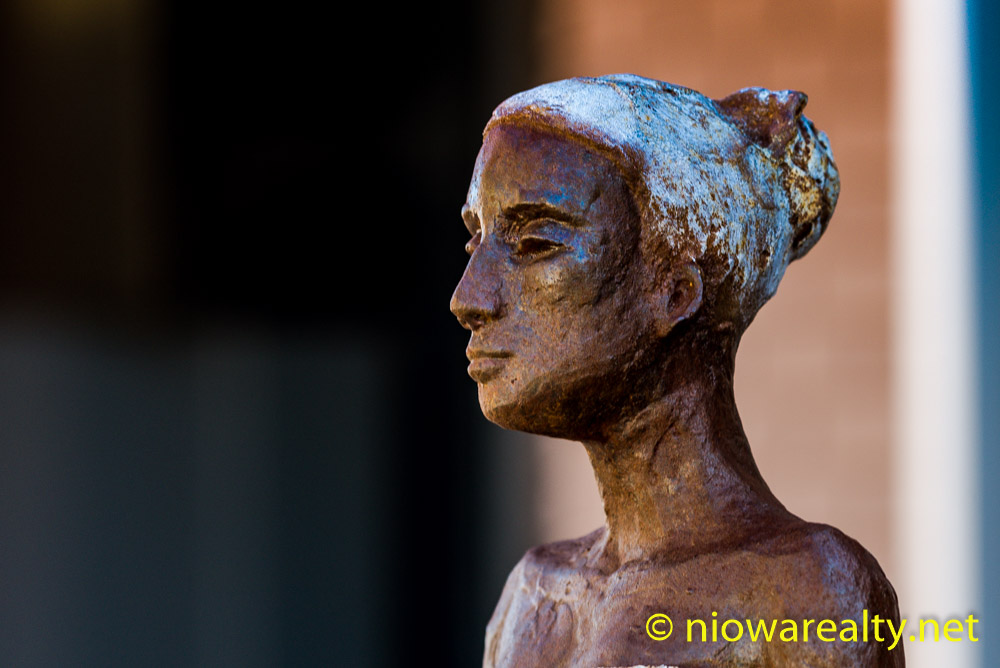 Today was yet another day where I was brought even more up to speed with the way the nighttime shenanigans are growing all the crazier in our fair City.  It seems someone broke into a basement entrance at a building Downtown and must've decided to create some sort of shelter for him or herself.  A stale loaf of bread and discarded food wrappers were strewn about on the staircase, along with an old pair of tennis shoes. Fortunately the owner discovered it soon enough to where the door was repaired and heavily secured so that whomever made the initial entry, wouldn't have an opportunity to make further claim to that dark opening.
I'm convinced there are too many Government freebies given to people who shouldn't be getting them.  I believe those "safety nets" have been given to far too many who're just using our system which creates a great deal of idle time for those to become addicted to every social evil imaginable.  Nearly every time I see strapping young people walking up and down the streets of our City Center, along with the bicycle riders with backpacks, which has nefarious acts written all over that sight.  Three times today I noticed some questionable people out walking pit bulls, and believe it or not, one of them was walking two.  It sounds like I'm pigeon holing, but when standing back and looking at the whole picture,  don't you think there are connections that can't be overlooked?  Isn't it amazing how many bicyclers one would find with strapped-on backpacks that are out about in such hours between 1:00 – 4:00 am.  You can't make me believe they just finished a class and are on their way home to continue their studies.
I'm not surprised to be getting more calls and showings on the acreage I have listed at 305 N. 1st Street in Fertile.  Just these past several years I've been finding acreages going up in price and harder to find.  There've been some far older ones that have recently closed and went into shock when seeing the price they brought.  If anyone would try to convince me there's an abundance of country homes with good bones available for sale, I'd quickly prove them wrong.  Now that Spring's arrived, I'm gonna stay confident that 8 acre parcel is going to sell more sooner than later.  The only real wish I have, is that whomever purchases it will return it to the state of being the showplace I remember.
Most of my day was spent running errands for others along with spending several hours counseling clients and customers. When it came time to git home, I suddenly realized I'd done nothing truly productive the entire day.  I guess this was my pay it forward day.  I'm getting all the more excited about several listings I'll be signing up later this week.  Tomorrow I have an appointment with a gentleman who's thinking about listing a home I sold him several years ago.  It's good to hear since we don't have that much inventory in our MLS.
One of my dear clients forwarded me a picture of a postcard of a woman and the statement on bottom which read, "Karma's just sharpening her nails and finishing her drink.  She says she'll be with you shortly."  She somehow knew she'd make me smile by sending it after we spoke last week about the bad things people intentionally do to us.  It couldn't have been more appropriate.  The above photo is one I took yesterday of a statue in our Downtown of not so happy looking woman.