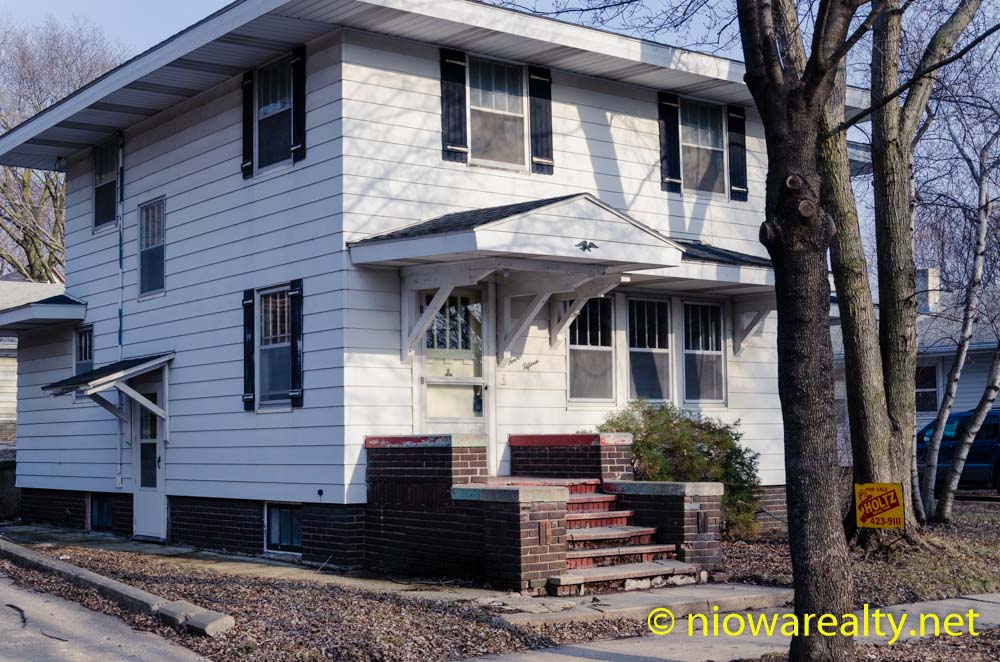 "Red sky in the morning is a sailor's warning.", and that's exactly what type of day it turned out to be after seeing the red sky at sunrise.  I think everyone's in agreement we've had enough rain for a while.  If this keeps up, the farmers will struggling to get their crops planted.  I'm glad the strong winds finally subsided.
I had a good internal laugh this morning when being called out to an apartment one of my clients owns due to his tenant complaining about the kitchen sink draining abnormally slow. When I got there, sure enough, it was almost completely plugged.  After plunging it a number of times, I decided to go back to the storage room and get a small snake to see if I could free it up.  To the wife's surprise, I pulled out two red plastic straws and a gob of hairy goo.  Of course I had to do a little scolding about the plastic straws.  I tried my best to free the big plug but to no avail, so I called the owner and told him to get in touch with a plumber/drain cleaner to get it free.
It puzzles me greatly how few younger people really don't understand the concept of drains and sewers.  You just can't throw anything down a toilet or drain and expect it to end up in the waste water treatment plant.  I also told the owner today to make sure the tenant's wife isn't flushing any feminine products down the toilets.  I've had my share of experiences with plugged sewer lines caused by tampons and wet wipes.
Since we're getting newsletters in our water billings every month, I believe our City has a duty to start a program where in those fliers, they'd include educational material regarding how our residents can keep from having plugged sewer and drain lines.  I know our City fathers may think it's not their concern, but really it should be, because it would raise everyone's level of knowledge regarding problematic bad habits.
Whenever the subject of plugged drains comes up in conversation, I freely tell people I've never had a plugged sink or sewer line in my home simply because I've always been proactive about not allowing problem-causing material to go down my drain and sewer lines.  I actually got into an argument with an old duffer some years ago about his freely pouring frypan grease down his sink.  More sooner than later he created a plugged sink drain.  I've always been a great promoter of Dawn because it breaks down grease and helps to keep drain lines flowing smoothly.
I just listed a four bedroom home today that's got a lot of bang for the buck.  It's a rock solid 2 story that would make any growing family a great home to where everyone would have their own little corners.  There's a monster 6 stall garage out back that does need some repair work, but if it were fixed up, it would make a great workshop/car clinic.  I listed it at $54,500 and certainly worth the money.  Click on the link below to view this home located at 415 N. Madison Ave. here in Mason City.