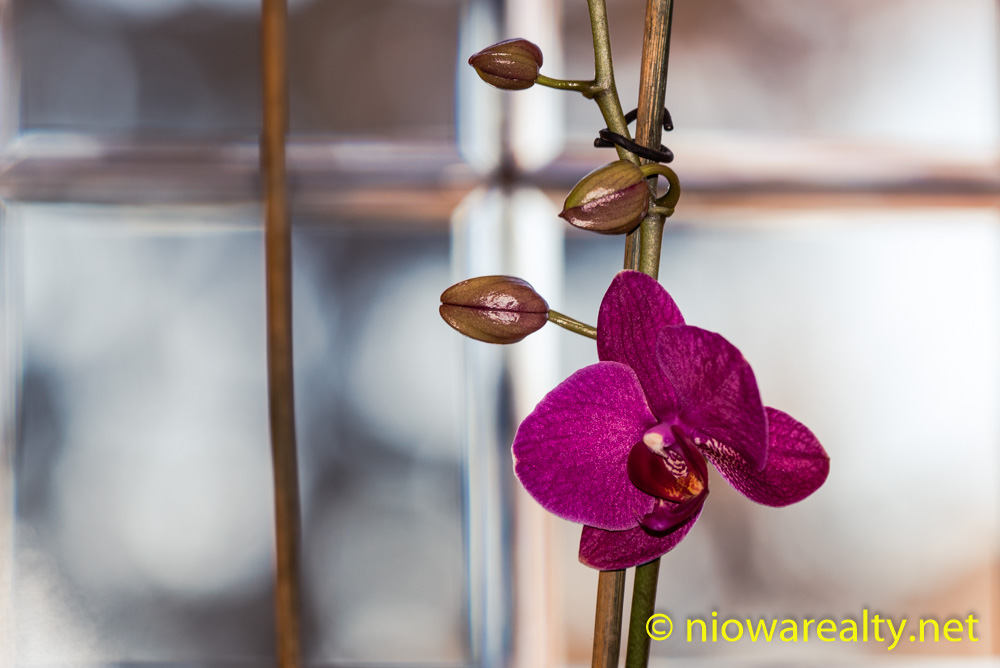 Considering how cold it was early this morning, I was exceptionally pleased to find the wind having switched directions and blowing from the south which gave me the cue our temps would be rising, and thus we ended up with a very pleasant March afternoon.  Most of my morning was spent with administrative stuff including getting some listing documents sent out on a home I'll have posted for sale early next week.  There's little doubt in my mind there'll be an offer on it in a short time considering the features it offers. The location, condition, and of course the price will sell it. Since my bank of listings is down again, I'll have to get out and start beating the bushes for homes to sell.
The beauty of the day was a bit overshadowed by the sadness I've had over the recent deaths of several past clients.  I didn't even know they were sick let alone standing at death's doorstep.  It gives us all yet another reminder that we're not going to be on this earth forever.  Sometimes I wonder about people who've been mean-spirited and vindictive towards others most of their lives, and how they manage to make peace with themselves when finding they've just been assigned an expiration date without making some sort of amends with those whom they've caused undo grief and suffering.
Several years ago I entered into a heated debate with a nameless person who'd been badgering me as often as possible over some of the most trivial of matters.  Each time I would speak of instances that had taken place in the past, the answer would be something like, "I'm not even going to listen to such stuff because I know in my heart it's not true."   I walked away knowing there was no getting through to that person due to the many years of being saturated in the vat of denial.
Months later, after thinking about that episode and seeing others who'd also convinced themselves there was nothing wrong with their behavior, I decided there's a whole lot of pride in today's society.  I find sanguine pride, choleric pride, melancholic pride, phlegmatic pride, superiority pride, and scrupulosity pride.  Each and every one of them are alive and well and wrecking havoc on those who are trying to better themselves.  As I said to a dear friend not but two days ago, "After so many attempts of encouraging someone to change their ways, after a while, we find those attempts to be exercises in futility to where it's all the best for us to quietly turn and walk away forever."
Believe it or not, I had over 14 visitors at my public open house today!  I would say it was more than a success.  There were enough serious lookers there to where I'll wager there'll be a call or two for a second showing. Everyone was delightfully surprised by the size of the unit.  Put the word out. 2040 Hunters Ridge Drive is truly a good buy.
Tonight's photo is this year's first bloom of my "keepsake" orchid that was my mother's.