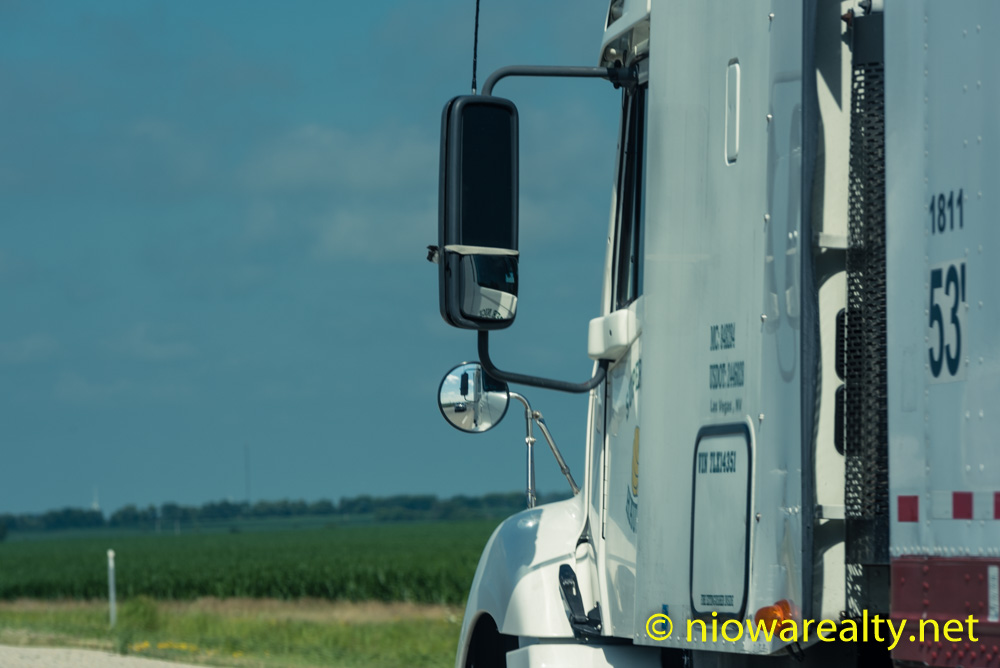 Out of town appointments like today always have a way of eating up my free time.  Such as it was when I found myself nearly late for every subsequent appoint.  In fact, I was ten minutes late for one over the noon hour.  Fortunately the seller was forgiving when I arrived to do a preliminary inspection on his home.  Of course it didn't help having several people arrive at my office looking to sell services from lighting to satellite internet.  I don't know about anyone else, but I seem to be getting far more spam callers than usual.  We can thank the cloud computers for making all those random calls to businesses and personal residences.
My eyes were certainly widened a few times while showing a handful of homes to a particular buyer I've been working with recently.  I can't believe how some people think their homes are marketable when having them so poorly presented.  In one of the homes, you could see where all the furniture was placed because of all the dust in areas of the carpet.  Wouldn't you think someone would've at least vacuumed before they listed it?
There was another home where the bedroom looked like the owners must be into burning candles and making their bedroom look like some sort of medieval "play cave." Not sure if there were some nightly role playings going on in there. Another home's newer shower stall had black mold/mildew growing halfway up the walls of the enclosure.  After seeing it, my buyer said, "I've seen enough!" and walked out.
Later this afternoon I showed a home that's pretty clean, but does need some paint and sprucing up.  The buyer was quite bent out of shape when seeing a few hairline cracks in the walls and ceilings.  I couldn't help but say, "If you think these are bad cracks, you should've been with me yesterday where I thought a few ceilings were being held up by super glue and duct tape.  I even went on to tell about a home I was in several months ago where when I pushed on the painted paneling in the living room, I could "feel" even more layers of something behind it.  All I could think of was, those really bad walls must've been layered with paneling. What must possess people to do such things?
I'm having a public open house on 2040 Hunters Ridge Drive tomorrow which I hope will have a good turnout.  It's one of the roomiest townhouses I've been in, along with having very many recent updates.  The association fees are low and the location is fabulous.  It's actually in one of the clusters that I've raved about since they were built.  When you've seen as many townhouse designs as I have, you learn to appreciate the ones that are a head above the crowd when it comes to functionality.
I've decided there are more than one forms of tailgaters.  We always think of drivers that come too close to our backsides while driving, but another type of tailgater is one who always seems to scrutinize every word you say and every movement you make.  I've decided those people have absolutely no life of their own.  They attempt to create a life for themselves thru someone else's creativity.  So sad, but true. It's no wonder plagiarism is at an all time high. Pay a little more attention, and you'll be sure to see some societal tailgater shadowing your movements.