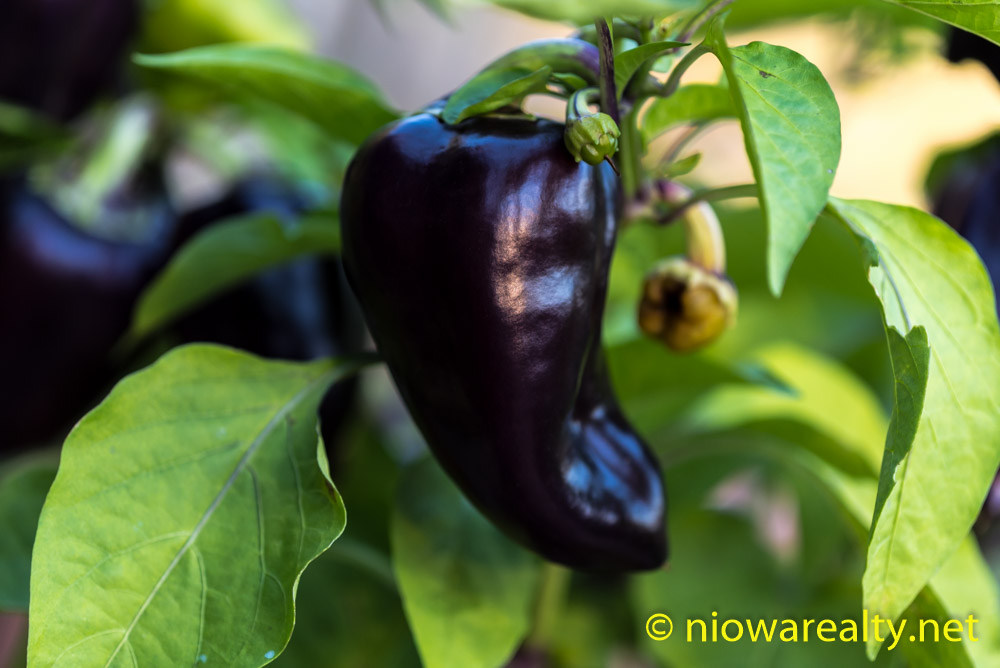 Alas the sun has returned along with the cool wind from the north working hard to dry things out enough to at least get our grass mowed. My morning started early since I had to get my open house signs out sooner so I could be in Greene by 9:00 am for scheduled showings. It was the first time I'd been to Greene in at least 10 years or more and the last time I was there, I didn't take time to inspect their central business district. After I finished with my showings, I spent about a half hour just driving about and taking in the sights. I was more than impressed with the town of about 1,200 in how they really do work at keeping their homes and public areas tidy. The main street had some interesting old buildings which made me wish I'd taken my camera with me. I'll likely be down there again and sure to have my camera along. The Shell Rock River which runs thru the center of town is quite beautiful. Since it was approaching lunch time, I stopped at a family owned grocery store which was busier than expected. I felt as though I'd stepped back into the past to about 40 years ago. The store was smaller and carried just enough of everything for balanced selections. They even had a meat station that sells Polashek's Locker brand of meats from Protivin which is a tiny town about an hour from our City.
Brand of meats from Protivin. I couldn't resist buying a large package of their bacon since I've had it before and it really is quite good, and far better than what you'd find in any of our local grocery stores. The more I connected with the town, the more I was getting a good "feel" of it and wished I'd paid a visit years before. One reason it's likely been "off the radar", is that it's about a 45 minute drive from Mason City, and when you get off the Avenue of the Saints and head down on Hwy. 14, it seems endlessly long. The only thing of interest on the way was seeing the Roseville Church with its door still open to likely many farm families in the area. When finding myself getting bored, I decided to start counting the electric poles lining the ditches. I think I ended up at two hundred and something by the time I got there. I did a little quick research on Greene's history and discovered it was originally called Elm Springs, but a number of years ago, a wealthy man by the last name of Greene decided to donate a million dollars to the town to build a library, so in gratitude, the town changed its name to Greene. For sure I'll have to check out their library because a million dollars way back then was a very large sum of money. On my way back I drove thru Rockford, and in comparison, I'd say Greene is far more beautiful and definitely has their act together. It's amazing how towns that are so close can be so different. Even though the trip down was work related, by the time I got back to my office, I felt as though I'd taken the morning off for a half day holiday.
I was more than pleased with the turnout of prospective buyers at my public open house today which was at 850 – 15th St. SE here in Mason City. I brought a book along just in case, but had no time to even bother about finding something to read. I'm maintaining the best of intentions it will sell soon, and whomever is the lucky one to own it, will certainly enjoy the beautiful old growth white pines growing at the back of the property with one of them containing a Red-tailed Hawk nest that gets put into use every year by a pair to create yet another generation of our local birds of prey. To top it all off, there's a healthy row of grape vines along the back lot line with near ripe grapes to be picked.
Be sure to tell friends and relatives about this solid mid-century ranch. I still can't stop thinking about those acres of Greene I was inspecting this morning.