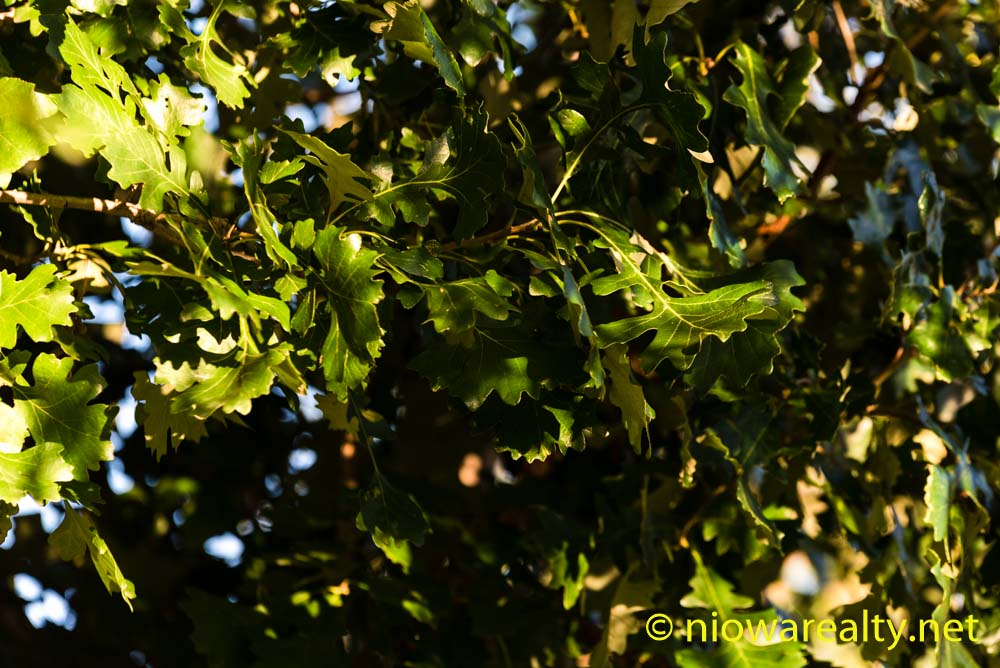 As the daylight hours grow shorter, I hope everyone including myself will take advantage of each beautiful day we have before the cold returns. I was sad there weren't as many visitors at my open house today, but considering the delightful weather and the festivities going on here in the City, as well as around North Iowa, it comes as no surprise. If my day wasn't so filled with "must do's", I would have driven back down to Greene for an annual old fashioned turkey dinner being held at one of the churches. When I was there yesterday, I noticed a little advertisement regarding it being today.
I've always liked going to any of the annual Fall dinners many churches have because I know they really do place an extra effort in making sure people are fed yummy food and usually all they want. And besides, it's always for a good cause. I mentioned something to one of my clients about an Italian spaghetti supper that used to be held every year out at Newman. It's been a very long time since they've had it and I still wonder why. Perhaps some of the cooks and others who helped with it every year either passed away or moved out of the area. As we all know, nothing ever stays the same.
I had a several more showings today than expected and happy for it because the weather is not going to be like this forever. With the cold coming soon, I think more people need to start thinking about getting themselves settled in for winter. Nobody likes moving in the winter unless they have to, and even then, it becomes a stressful task.  This afternoon I showed my mother's house which I just recently listed, and I told the buyers that if they do purchase it, they have to promise me they'll love it as much as my mother did. While walking away, I actually became a little teary-eyed in realizing there'll likely be someone else living in her home. I guess it's normal for all sellers who've built lasting memories with homes and then realizing another chapter of their lives will be finished. This is why many people who're selling either a long term residence or a deceased family member's home, will not attend a closing simply because they know they're not going to be able to handle it emotionally.
This morning I was a little more than a little annoyed with a yard person who was supposed to not only mow the lawn on a property that I manage, but also make sure all the weeds and volunteer trees are kept from growing around the building. Well, yours truly found himself there for several hours clearing out the unwanted growth. There'll be a stinging phone call to him in the morning. I'll never understand why it is that many people start slacking off on their hard-coded duties. I think part of it is, they think no one will notice and possibly they've become blind to those little, yet important things. This is why I tell everyone I hire that I'm not afraid of paying for something as long as I'm getting what I'm paying for, and if I'm not, there's usually a comeuppance.
I'll be going up to Fertile this week to take some interior photos of my acreage listing in hopes all potential buyers will realize what a great acreage it really is—especially those historic old growth Oak trees in the grove. With all things considered, it's a great site, a solid home, and an easy drive to Mason City. Later this week, take time to look at the updated photos and share with all your contacts.