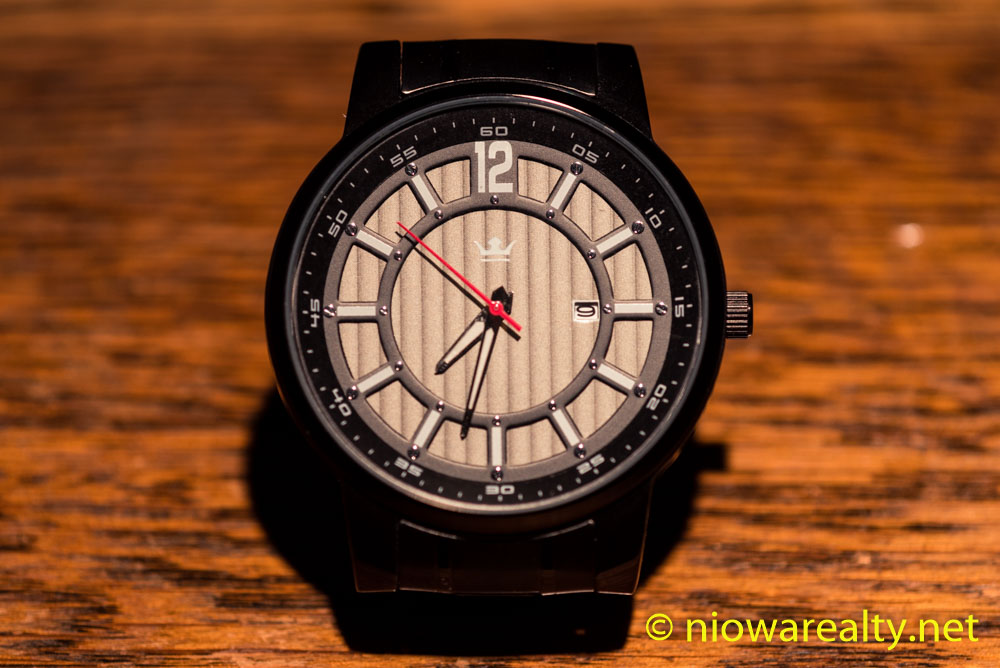 Everyone's nerves along with mine are certainly getting frayed by all this rain in fear of flash flooding. I can't remember an early September ever being like this where the rain seemed near a daily occurrence. I heard several days ago about what's happening in the eastern part of our State with their flood conditions. I've been keeping a watchful eye on the Winnebago River when crossing it this week. Whenever I see the walking trail along the bank covered with water, I know it's not a good sign. The ducks are certainly having their fun with the swollen streams and rivers. The rising waters seem to create more bug food for them. I just wish it would stop long enough to get things dried out and lower the humidity levels we've been experiencing. This year has also been a beast with all the volunteer trees and shrubs that've been growing wildly around people's homes. I've noticed far too many homes around town this year that have pretty ragged looking yards. Someone told me yesterday the rental house down their street's lawn was mowed only twice so far this year. I encouraged him to either send and e-mail to the City or call it in, along with reminding her that dysfunction breeds discord.
One of my long-term clients decided to make an offer on one of the homes I showed her and I hope we'll come to agreement on price. She's very industrious and if she does end up with it, she'll create a real showplace. I've seen the work she's done on a previous home and it was fabulous. I love to see people put their creativity into action and make good and lasting change for our community. I'm going to stay very hopeful she gets the home purchased so she'll have all winter to put her talents into action.
I've lately become more familiar with an elderly man, to where once in a while he either calls me, or I call him. Once I got past his quiet and guarded demeanor, I found a man rich with stories and helpful hints on getting past life's great struggles. Every time he tells a story about either a fortunate or unfortunate situation in his past, I suddenly remember something similar that happened to me so I share my story with him. When he spoke about one of the most trying times in his life I interjected and said, "We both know it was yet another time when our strengths were put to test and we walked away knowing we'd been again baptized in fire and another great lesson being hard-coded into memory." He laughed and said, "How many times are we supposed to be baptized in those fires." I smiled and said, "Until all the great lessons have been learned and left to realize how far we really have progressed on our journeys of pure understanding."
Every time I leave his company I'm filled with the greatest respect and admiration for him as well as being reminded that we cannot judge a book by its cover because all the years I've barely known him, I would've never thought him to be blessed with so much wisdom he so freely shares with me. I kiddingly told his son, "I'm adoptable!"  I hope it won't be raining this weekend because I've got two spectacular homes that'll be open on Saturday and Sunday. Take a half hour each day and come have a look.
They're more than worth the money. Click on the following link to view them.