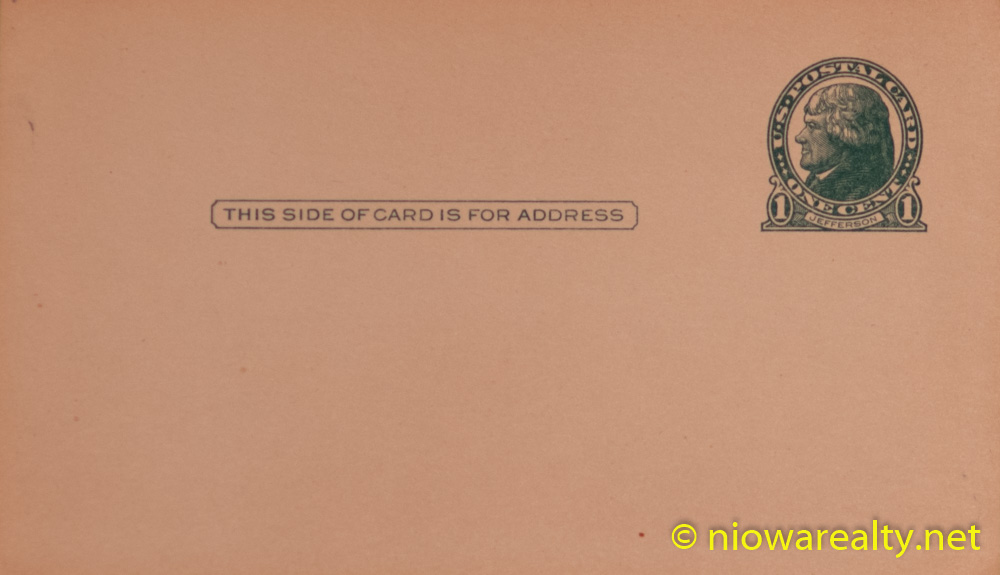 I know you may think me being redundant when saying that yet another one of my listings had a "soft landing" closing today, but it did.  It was one of those ranches that had all the bells and whistles along with being in a very popular neighborhood which I knew would sell quickly.  I told the buyers, "If I had about fifteen more listings like the one you purchased, I would've had them all sold before today."  That home is part of a niche of our market where there are very few if any to choose from, and when they do come on the market, they're sold more sooner than later.  There's no question in my mind they'll enjoy that home for many years to come.
In my belief yesterday it was going to rain last night was confirmed at about three a.m. this morning with a thunderstorm moving into our area.  We may not have received as much rain as the last storm, but the one early this morning was much wilder.  It was likely due to the exceptionally warm air mass the storm had colliding with. There must have been more wind as well when seeing branches on the ground while on my way to the office.  I was a bit disturbed in noticing a car parked in a parking lot that had its windshield smashed so badly that it was concave as well as all four tires having been slashed.  I can only imagine how the owner of that vehicle must've reacted when seeing all that damage.  All I can say is there are some really mean spirited people who'll stop at nothing to make someone else's life miserable.  Speaking of this brings to mind a meeting I was at today where one of the attendees was continually throwing little yet annoying barbs my way.  At first I don't think the others noticed it, but after a while I'm sure most understood that the person making those wise cracks had a little axe to grind with me.  I walked out smiling in knowing those words were spoken out of nothing more than jealousy.  There've been others who've made similar comments whom I've also sent down as having child-like minds.  It's not worth one's energy to confront them because it would only add fuel their envious fires.
While I was doing my sorting yesterday I happened upon a 1 cent postcard that had never been used.  I brought it back to my desk and left it there until today.  When looking at it again, the memories of years gone by slowing started coming to mind.  I remember going to my grandmother's house and watching her from a distance writing a short note to one of her relatives who lived out of town.  She would have a clothespin attached to her mail box where she would pin it to make sure the mailman picked it up.  I remember my mother seated at the dining table on Saturday afternoons writing two or three postcards to relatives.  For a very long time she would write a card to her mother-in-law every week, and during that week, one would arrive back to her from Granny.
Can you imagine what it would be like if weekly communications to a friend or loved one would have to be reduced to something written in a cursive hand and condensed to the point of only the space contained on the back side of a postcard?  Having seen enough cards and letters being thrown out in boxes from estates, I fully understand how endearing it must've been to receive something handwritten that was filled with thoughts for only the cost of a penny. The above photo is of that very old penny postcard I found.