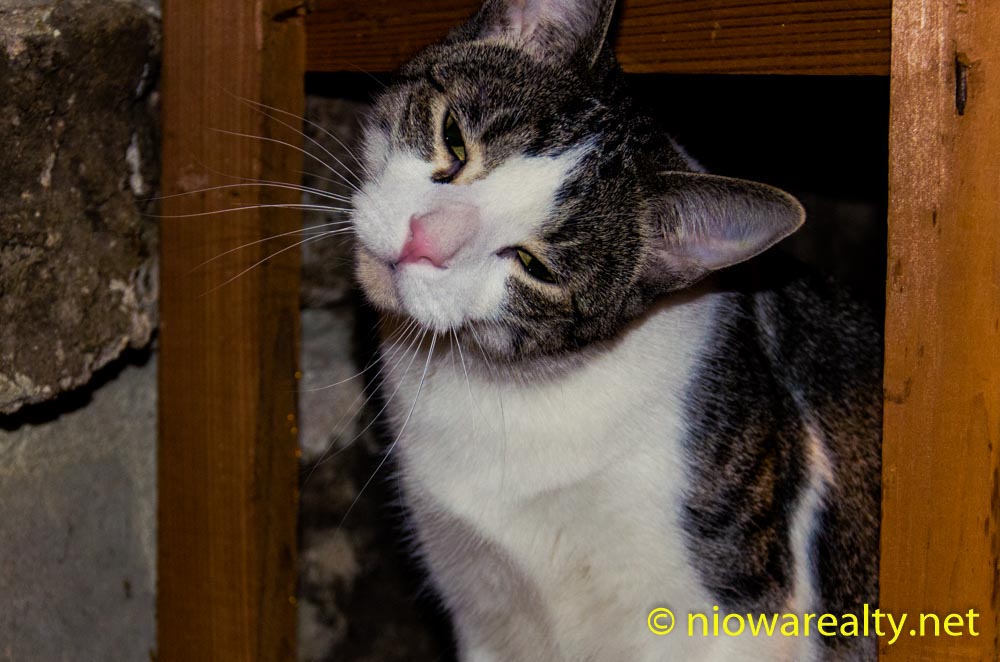 I'm continuing to stay confident our market is going to remain in the mode in which it has for been the remainder of our marketing season.  Seems more buyers are jumping at the first thing they consider even close to what they're looking for due to the number of sales that have been taking place this Spring.  The rental market is even getting tight to where homes that are clean, safe, sound, and in a fair rental market price range, are rented right out of the gates.  There's been more shying away from certain neighborhoods due to the high percentages of rental homes surrounding them.  It sort of makes sense when you think about how most neighborhoods with higher numbers of owner occupants there becomes more watchful eyes keeping look out for criminal activities.  I'm fully aware of what happens to the marketability of a home when there's a trailer trash rental next door or even a few doors down.  There are always those red flags being triggered in buyers minds when seeing such residences.  I'll never forget showing one of my listings a number of months ago where the buyer said he really liked the home but knew he'd likely have issues with the neighbor next door.  Without asking me, he already surmised it to be a rental by all the junk in the yard and sheets hanging in the windows serving as curtains.  I can't believe how many homes and apartments I've driven past and seen sheets or blankets hanging in the windows.  I think if I were the owners of those homes, I'd either have mini-blinds installed, or insist that the tenants hang normal curtains; but of course they're likely no curtain rods provided.  A message was left on my office phone late one night regarding one of the properties I help with renting which is owned by one of my investors.  It regarded possible suspicious happenings in the house shortly after the tenant moved out.  I called the owner and he was over there right away that morning.  Fortunately it was a false alarm but I was again reminded of how pro-active the owners in that district are to where they're not afraid of picking up the phone and calling.  Believe me, I give a gold star to any neighborhood that is that concerned.  I'm sure any good landlord would be happier to have false alarms than having something very serious being dismissed as being "It's not my problem."
I showed my new listing at 113 – 11th St. NE today and it didn't surprise me how impressed the buyer was by its size and quality of construction.  I've been telling everyone I know about it because I feel it's an exceptional value and likely won't last long.  Yes, it does need updating but it has really good bones which is the most important as far as I'm concerned.  I'm going to stay very hopeful a young homeowner will purchase it and create another long legacy of ownership as did the previous two owners.
I had a very long and soulful chat with a customer today about the long-term benefits of having hardwood floors rather than carpet in a home that's being lived in by someone who has allergies.  A number of years ago I had my own bout with allergies to where it became very embarrassing when showing homes that were exceptionally dusty or had cats.  My nose would immediately start running and I would begin coughing and sneezing to the point where I'd have to go outside.  Ten thousand apologies never seemed enough when in that situation.  After taking pro-active steps to lessen those effects on myself, I finally realized that the more we allow ourselves to be in environments that are not healthy, the less likely our bodies will be able to get over those sensitivities.  After years of struggle, I realized how understanding I was of dust mites and then the war was on.  If you are away long enough from anything that's bombarding your body in a bad way, the more likely it will heal itself.  After our chat, I believe my customer saw an entirely different angle of lessening the symptoms of his allergies.