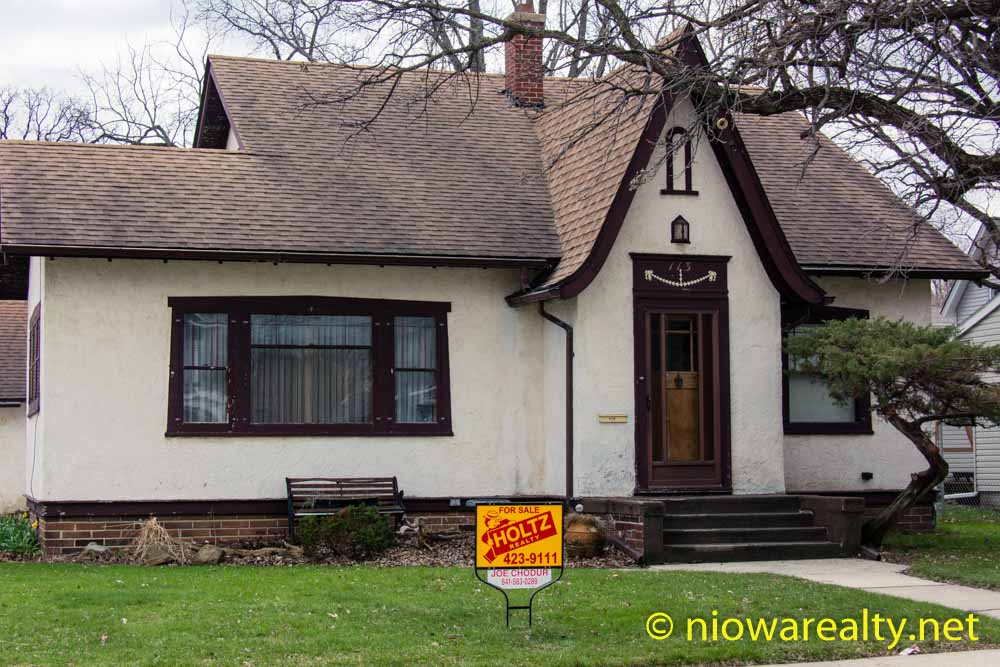 I showed a home earlier today to one who's been a loyal client and customer over the years, and after having a good look at the home, we both decided that it's a definite "fly-over" due to the amount of work needed to bring it up to par as well as the quirky structural features that would soon become very problematic.  After walking out, we brought each other up to speed with what's been going on in our lives of late.
While chatting with her, my cell phone beeped several times alerting me I had a new text from someone.  I couldn't help but share my on-going annoyance with people texting rather than calling me.  We both decided that even though we're all the more connected with the general public, we're actually becoming more distant.  I shared a few observations of my own which came as a bit of a surprise.  The one I'm the most concerned about is the fractured language people are frequently using when in real conversation. I'm beginning to believe it's because many more people are not using their speaking voices, but rather using abbreviations which must be spilling over into their conversational English.  Sounds scary doesn't it?  I don't even want to mention how many times over the course of a week I enter into a generally loose conversation with someone who's groping for words to fill fractured sentences.  Everyone has pretty much agreed that cursive handwriting is on its way out, but I'm beginning to believe normal conversational English is on its way out as well.  Perhaps in time we'll be speaking in a form of Shorthand English where our minds are left to fill in the "blank" words that haven't been spoken.  Just for fun, see if there's a pattern created by any of those you're in casual conversation with over this next week.  If you pay close enough attention, you may be a bit concerned by where our spoken language is moving.
On a more exciting subject, I introduce to you all to my new listing located at 113 – 11th St. NE here in Mason City. I did my preliminary inspection yesterday and the moment I walked in, I was taken aback by the size and quality of the home.  I was informed it has been owned by only two families since it was built in 1920.  Sometimes the Assessor's Office takes a stab at year built because my investigation says more like 1925.  Irregardless of its year built, it was originally owned and likely built for the head of the accounting department at the now closed Decker's packing plant.  It came as no surprise to have that shared with me because when walking through it, I was convinced whomever had it built was not lacking in wages.  It offers 4 good sized bedrooms, 2 full baths, a huge living room, formal dining, a kitchen breakfast nook with cottage windows, an entry foyer with closet, oak woodwork and floors, a poured concrete basement with tall ceilings that appears to have never had water seepage, a two car garage and much more.  The home does need some updating, but I'm convinced whomever purchases it, will get every dollar spent on upgrades back and then some should they ever decide to sell it.  Most homes have either great curb appeal or great interior appeal—this home has both.   I'm certain it will sell more sooner than later because of all the extras being offered for far less than what we're now finding on the market, so don't wait to be seen at 113 – 11th NE enjoying the pleasures of your new home!
Click on the following link to view this classic.