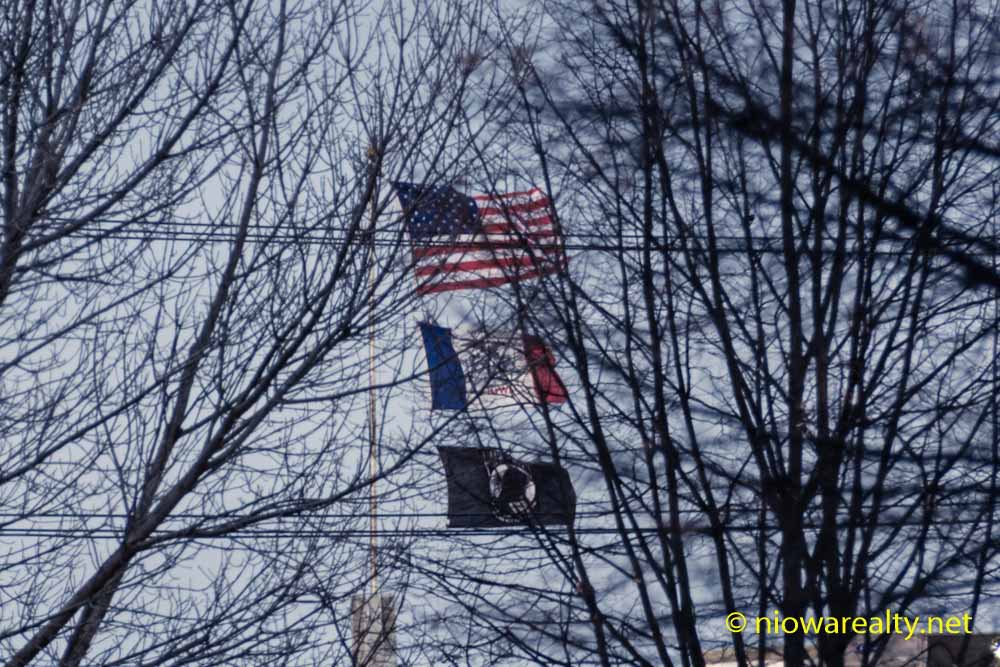 Ouch!  The cold wind was really biting every time I went outside today.  Not to worry I'm complaining because it's a 100% better than having two feet of snow on the ground.  Many have said they at least want a white Christmas.  My somewhat Scroogish remarks have been, "I'll accept a quarter of an inch of the light stuff on Christmas Eve as long as it's all melted the day after Christmas."  I've still not forgotten the winter before last where it snowed, snowed, and continued to snow.  It seemed like I was shoveling outside my office every other day and when we even got snow on the 1st of May I was ready to throw away the shovel and walk away.
After this last real estate transaction involving an out of State mortgage company, I shall be sure to give fair warning to any and all buyers and sellers in what to expect through the whole process.  As the old saying goes, "Too many cooks spoil the soup." was my take on the whole quirky process.  I empathized with both the buyer and seller who were left to wait so many days past the scheduled closing along with last minute changes that could have been avoided had there been less people involved.  I'm very thankful we have several closing companies here in Mason City who do an exceptional job in orchestrating smooth closings.  Local lenders who live, work, and shop here in North Iowa are those I believe should be given every opportunity to work with area buyers.
It was a bit slower at the office today so I decided to get some tidying done with files and little projects that had been pushed aside.  My personal office sometimes gets layered with copies of homes that I've shown along with endless notes that had to be gone over and then shredded.  A dear family with whom I've worked with a number of years decided to give me an original watercolor that was painted by a deceased member of their family.  She was a very dear lady and now that I have one of her paintings and I'll certainly be reminded of her every time I look at it.  I must find the perfect spot on one of my office walls on which to hang it.  I couldn't have thanked the daughter enough for that thoughtful gift.  I decided to buy myself a Christmas present this year and when it arrives, I'll have yet another conversation piece atop the oak server in my office.  Isn't it sometimes true when if one is good then two should be better?  There's a business person who's done so many extras for me this past year, I've made it a challenge to find the perfect gift to give.  Since so many of us really don't need anything in this material world in which we live, there are times when that extra special little something makes the Season all the more memorable.  Many of my family members quit buying for me years ago after finding I'm really a bit difficult when searching for something I'd really like or use.  I have a penchant for anything that's hand made and being original.  In our world of mass production, isn't it better to have something that was custom made?
Several early mornings past when at the office, I noticed the wind blowing the flags across the block on our County Courthouse.  With the sun coming up, it was striking the flags so I ran and grabbed my camera.  In an instant, the sun was back behind the clouds by the time I took the photo.  Those straight flying flags are a great reminder for us to remember the cast iron courage of those who've given their lives to help keep us free.