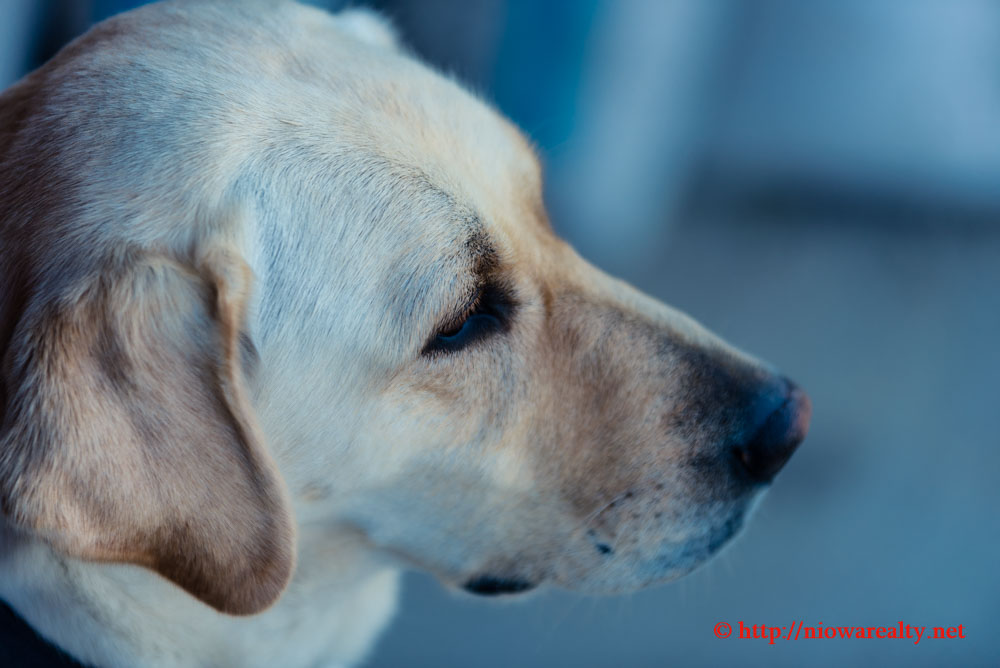 Hooray for today in getting another one of my listings sold. As always, there's the "match up" with the buyer and the home. As we are all different in great or subtle ways, we still remain different along with our wants and needs. I've come to the conclusion that each and every home speaks to any given person walking through based on past experiences and core tastes. I personally have my own great likes and absolute "must haves" with homes. In noticing today a big old house being re-sided and the window sizes almost cut in half, I shook my head and wondered, "Are those people fond of living in a cave environment or are they so bent on making their home as fuel efficient as possible?" While walking through a very comfortable home yesterday I thought, "I could enjoy being in this home day in and out due to the amount of light pouring through its many windows." There were even beveled glass windows throughout that were casting rainbow prisms of light on the walls. I'm certain the previous residents must have thoroughly enjoyed living there for many years. I walked through another home today where the owner asked me to give some advice in placement of walls and cabinets since he's doing a re-model. I explained to him the importance of light and flow and before I left, he thanked me for helping him to get back on track with his project. Sometimes it takes another set of eyes from the outside to help with design and placement. He's very particular and I'm sure the finished product will be fabulous.
Speaking about 718 E. State Street again today to a prospective buyer, I re-affirmed my belief to him that once it's completely gone thru with the refinishing of the hardwood floors and the necessary painting and decorating, it will be a showplace both inside and out. I have to get a finish carpenter in the home this week to get some estimates for the remodeling of the main floor family room and installation of a new kitchen. Fortunately I know of several who're very good and reasonably priced. The more I'm in the home, the more I could see myself there and that's likely part of the problem with some of the buyers who've looked at it, is because they've not acclimated themselves to it enough to where they can start seeing themselves making improvements. Once in a while, it takes more than one or two visits to warm oneself up to a home.
One of my late showings today took me to a home that has great bones, a popular neighborhood, and an open/airy floor plan. I was quick to mention to the buyer that the color schemes in the home were "off" and would be far more appealing if the walls and ceilings were different colors. Since the colors were so far off for this home's style, I really had to work at getting the buyer to see in a "mind's eye" what it would look like when the colors were changed. I'm really not sure what runs through the minds of some homeowners when they're out in the paint stores choosing colors. It's no wonder why interior decorators make such good livings when we have people who're completely in the dark when it comes to bringing out the best in their homes.
While casually speaking to a seller yesterday, I was shocked when he told me about the death of a man last year whom I've known for many years. I almost started crying to hear that he passed away due to his loosing battle with cancer. I had him in my thoughts the rest of the evening as well as today. All I can say is he was one of the rare ones who always had a smile on his face and looked to the bright side of every situation. He was a true man of the earth with his love of all living things. Whenever I would encounter him from time to time I would say, "You always seem to arrive out of nowhere when I needed a little cheering up." He was a man who was likely born 100 years too late because of his old fashioned ways of being a good husband and father, a good worker, and a friend to the world. Those were his golden treasures he was able to carry past the grave.