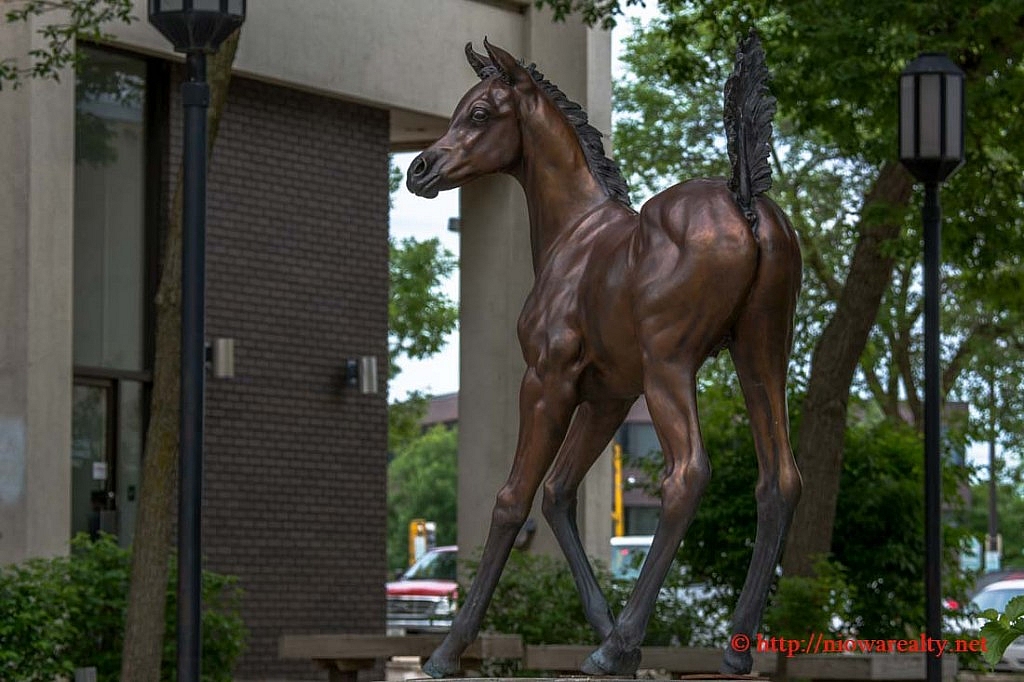 This morning being a beginning of another exceptionally hot and humid day brought far more phone calls all morning and I found some of the clients and customers temperaments to be a little more short and a bit acid. Never as long as I'll live will I ever understand how some buyers and sellers believe they know the near to exact value of the homes they're either selling or buying. Home sales are not exact sciences. Everything is relative and often times emotionally driven. Being involved in a bit of heavy duty back and forth offering between buyers and sellers these past several days has been somewhat trying. I respect everyone's opinions but I rarely consider their words gospel.
Not but one day ago I spoke about being covered when outdoors due to the heat and humidity. This afternoon I ran into a gentleman who'd just finished working on the side of a building for about four hours today in shorts. The backs of his legs looked lobster red and I'm sure he's going to be one hurting young man when evening arrives. I guess it's all part of the learning curve and when the memory of past pain kicks in, he'll likely not do that again. Never being a fan of the sun even when young, there was one particular time when I was helping bale hay and was beyond being sunburned through the thin shirt I was wearing. The combination of the intense sun and the humidity gave me one of the most memorable of sun bakes. One of my relatives who was always a sun worshiper now looks far older than she is due to the damage the sun has done to her skin. She looks 15 – 20 years older than she is. Fair skinned people have no business being overly exposed to the sun. "Bake now and pay later" is what I say.
Have you ever had an experience where you've talked about someone you've not spoken of for likely years to several people on a given day, and not but a week or two later the person appears? Well that happened with me this afternoon. A client/customer from a great number of years ago just happened to walk into my office un-announced about 4:00 p.m.. I can't begin to express my happiness in seeing her after these long years. We played catch up for over an hour and I agreed to pay her a visit later this week. Many memories came rushing back regarding how real estate was back then and how it has now evolved. Some of the changes I like, but there are others I really don't in comparison to the time I sold her house and later sold her another one. I truly understand the concept of real business relationship because of the level of long term commitment to not only her, but her parents as well. I told her today that after serving the public these many years, there are but a small number who really made a lasting impact on me. Her mother was one of the kindest and sweetest people I'd ever known. Even when she was faced with having to endure radical surgery well into her golden years, she still kept her upbeat attitude and positive outlook. I shall welcome growing into my 90's if I could maintain the exceptionally upbeat attitude she had day in and day out. I told my visitor today that I was so angry with myself for not finding out about her mother's death until months later. I can still see her smiling face in my mind's eye.
I had a plant or two to place behind my office in a bare spot and went looking high and low for my favorite old hoe. It's always best when hoeing a hole with a familiar old hoe.