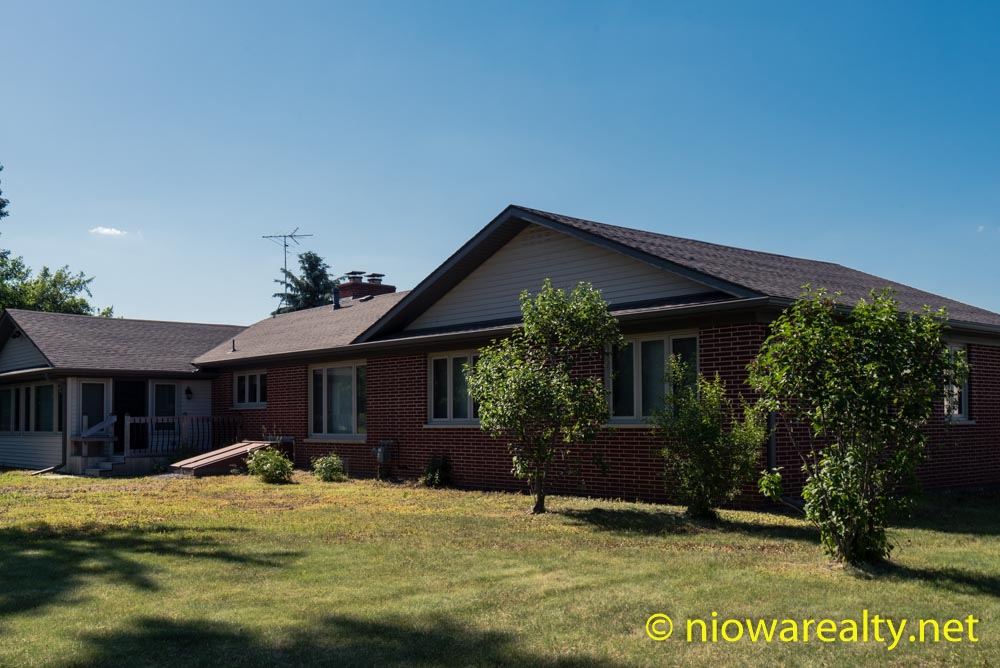 It seemed today was my day to play "Mr. Fixit" with a several oversights, or should I say, "mistakes" a few people created and were left for me to do the fixing.  Since I promised myself I'd not share information regarding anyone's names or places in these articles, so I'll not mention either when saying there are far too many people in our midst that either don't listen, or are so busy with their personal lives at work to where they end up allowing errors to be made that affect others and sometimes in great ways.
The first mistake was made by a person who's been told a number of times not to do something which creates more work for another.  It happened again today to where I finally picked up the phone and called him, and in a firm voice I said, "You created more work for me again, and if you do it again, I'll certainly know you're doing it in an annoying spirit, and I'm not going to stand for it."  He apologized profusely, but I simply interjected saying, "Just remember what I said, because today you've been put on notice."  I guess some would think me in possession of a mean spirit, but actually not.  I'd rather consider myself being one who draws clearly marked lines and sticks to them.
The second and more serious mistake took me to an office where there are supposed to be two to three different people checking for accuracy.  After numerous calls to the person who assured me he'd make inquiry to that office so to confirm whether or not my suspicions were unfounded, I finally decided today to walk over to that office myself.  Well, guess what?  My suspicions were confirmed.  Either two or three people were responsible for allowing that error to go un-noticed.  Did I get angry?  No, but I was dead serious about it getting corrected as quickly as possible.  I'm sure after I walked out they must've been saying something like, "How was he able to catch an error that most of the general public wouldn't even know where to look?"  I hope they're still scratching their heads wondering how I suspected that error was overlooked.  Perhaps they'll be far more careful in the future after having been stirred up by one from the general public.
I listed a home today that's got to be one of the best buys in our market.  It's an expansive brick ranch home offering all the bells and whistles for considerably less than it would cost to build.  The owners went all out when updating all the big ticket items to where there's likely nothing anyone would have to do for many years to come.  It's located in the Sunrise Ridge Subdivision which is a very popular district out on the west side of our City.  If I had my choice, I'd take Sunrise Ridge over Stone Pillar without even thinking twice.
The address of the home is 2831 – 4th St. NW here in Mason City and if you click on the link below, you'll be able to look at all the photos I took and the features being offered.  I'm planning a public open house at the home this Saturday from 1- 3 pm.  I've already had several people call and tell me how "wowed" they were when reading about it.