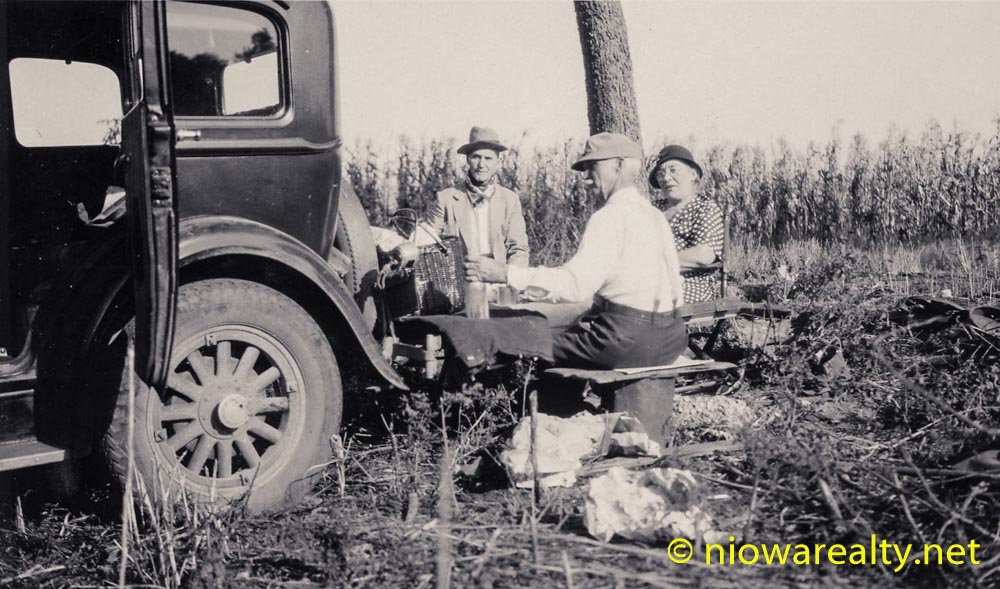 The cold wind today was enough to send shivers up anyone's spine whenever out in it.  A client and I had a good laugh while on the phone this morning. The front door managed to blow open all by itself, so I said to the caller, "Hang on a moment, my front door just blew open and I have to go shut it, and no my office isn't haunted!"
One of my listings just received a drastic price reduction today.  15 N. Ohio is now down to $93,500.  What an excellent buy!  You just can't find a four bedroom home that's as clean and maintenance free for such a low a price–especially when considering the nearly new double garage it has as well as the wonderful location it's in. I've decided this home is meant for the most worthy of buyers.  I'm so much "in like" with its floor plan that I've already sketched it for future reference and possible use.  Of all the 1 ½ story homes I've been in, I've never seen one with its design.  When seeing some of the recent sales that've gone thru, I think there've been a good handful of buyers that should have looked at 15 N. Ohio but didn't.  Unfortunately the drive-by doesn't give one a true picture of the interior's actual size.  I guess if it hasn't sold this week, I'm going to host another public open house on it very soon.
Another one of my listings which seems to be under the radar which I'm having a public open house on this coming Sunday, is located at 116 N. Seminary in Nora Springs.  One of the reasons it likely hasn't sold yet is that it came on the market just as the dark days of winter arrived.  It's a great 3+ bedroom home that offers more than meets the eye.  Click on the link below to see what this great family home has to offer.
The more I read the local newspapers as well as internet news, I'm finding many of our reporters veering away from confining themselves to reporting facts and showing visible signs of personal bias in their articles.  There've been many a time when I've been in the know of hard facts, and later read something that was written in a news article that skewed those facts by the writer who so "subtly" created inferences that certainly swayed any innocent reader's perception of the article's content.  We all know that sensational press creates readers, but I think after a while, level-headed readers consider such writing to be nothing more than tabloid trash.  As far as I'm concerned, online comment sections are wicked tools used by anonymous readers who have personal axes to grind while reveling in the fact that it's out in cyberspace for all to see.
The above photo is yet another one that came from an ancient photo album a client so generously gave me months ago which she found in the attic of her old house.  Someone not long ago thought I was sharing family photos—too funny.  I chose this photo because I've spoken in the past about old growth lumber where its strength is much greater than what's grown in today's tree farms.  On the back of the photo it's written, "February 1943…This log is enough for a four or five room house."  What a log!