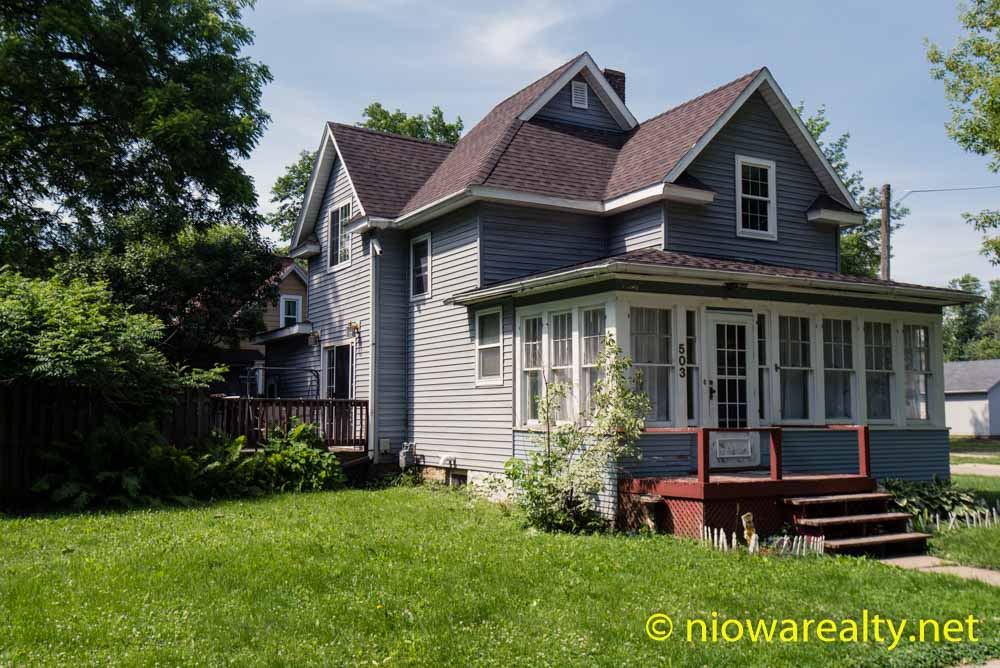 Early this morning I was abruptly startled while driving North on S. Carolina just past the stoplights. What should jump right out in front of me?  Two full grown deer!  If I were driving a little faster, I would've hit one of them.  I've known them to be in the River Heights area because they take cover along those abandoned railroad tracks to the East of Carolina Ave.  I think they must've been eating the flowers and vegetables from homes in River Heights since before the break of dawn.   If their population in our City gets any greater, they'll become all the more emboldened by the sheer numbers of them.  Some of our older residents have informed me of late they're no longer planting vegetable or flower gardens because the deer destroy them just when they're getting a good start.  They've certainly acclimated themselves to City life, but at our expense. It would be very interesting to know if other cities in Iowa and Southern Minnesota of a similar size are having similar problems with them as we are.  The next time I encounter someone from Austin or Albert Lea, I'll be sure to find out.
I listed a home today located at 503 – 7th St. SE here in Mason City which has a great deal going for it considering its bargain basement price of $62,500.  I was shocked to find a near new kitchen with an exceptionally large amount of cabinets and counter.  The main floor has a more open plan which is very popular with today's buyers.  There's the big kitchen, extra large dining room with sliding doors leading to a deck, a den off the dining room which would make a great office, and a cozy living room that's open to the foyer and staircase.  There are three roomy bedrooms upstairs along with a big bathroom with a jet tub.  The basement is more useable than I would have thought and it even has a ¾ bath.  The furnace, air conditioning, wiring, siding, and thermal windows are all newer.  The home has a side yard that's big enough for outdoor activities and I'm knowing the home is definitely in need painting and some other decorating chores, but all in all, it's rock solid and worth taking a closer look.  The floor plan is delightfully different enough to where the new owner can say, "My home is unique."  Click on the following link to view this listing: 503 – 7th St. SE  Mason City
About a week ago one of my dear clients whom I've known for a number of years closed on the sale of their home and headed off to California to be closer to their aging relatives.  While standing outside the bank after we closed, I asked how they were traveling.  The wife decided to fly out and the husband chose to drive their van with a friend filled with things they didn't want to be sent out with the movers.  I'd almost forgotten about their family cat until the husband said, "I hope "kitty" isn't going to be a problem for us during our long drive."  I couldn't help but giggle and say, "Oh Mercy!  I've heard a few horror stories about what happens when a gentle cat gets trapped in a car for many hours." He looked at me a bit concerned and said, "What have you heard?"  Keeping a straight face I said, "They turn into howling wild pussies that look at you with hate in their eyes and thinking, "If you were small enough right now, I'd eat you!"  After we all got our good laughs, all I could do was wish them a safe and eventless journey.  I heard from them today and found they made it there without any major problems.  I still wonder what it must've been like if I were a mouse in a corner riding half way across country with two men and a cat.