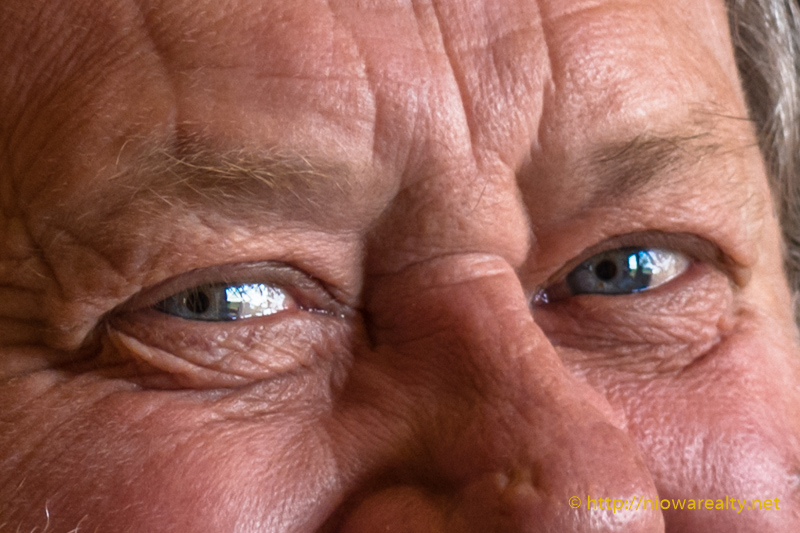 Just today I was reminded of some of the happenings in the field of real estate sales over these long years. I entered into a conversation with a young gentleman who is becoming quite the expert on home valuations as well as what intrinsic features to look for before purchasing. His take on the key components of a home purchase is number 1: location, number 2: foundation, and number 3: roof structure. His reasoning for these three deciding factors in their particular order is that no matter how good the home is, he'll never be able to change its location. The second deciding factor which is the foundation, comes the experience of knowing that foundation issues not only cause upper structural movements as well as weakening of its strength, but also there likely being a chronic issue with ground water seepage. There are not many quick fixes to be found with bulging and disintegrating foundations. His third and last factor of the home being the make or break purchase, is the roof.
Many people simply look to see how worn the shingles are and leave it at that. Too many don't investigate whether there is more than one layer and possibly the first layer being old cedar shake shingles. Too much weight can cause undue stress on roof rafters which in time break or crack under pressure as well as their being structural effects taking place below the ceiling level.  I told him to keep up the good work with his careful observations as well as inspections of homes of possible purchase. I smiled when he said, "Location, basement and roof are the main "must haves" for me. I can deal with nearly anything in between."
Not too many days ago I showed a home to a young woman who was terribly excited about the location and price. The main floor looked like it could be brought back to the realm of being desirable, but when I went down the basement my opinion quickly changed. Most of it was finished but in nearly every room there were large spots of absolutely black mold growing out of the drywall. I told her that the home must have had some foundation issues. When I looked in some of the areas that weren't drywalled, I found the foundation on every side tipping in at an angle that would call for some major foundation work. Someone must have decided to frame out the basement and drywall it in an attempt to block the sight of those walls. Her father called me several days later wanting me to show it to him. Unfortunately I had to break the news to him that if he wanted his daughter to live in a home with a stable foundation, he would likely be looking at a replacement of all four walls due to the degree of their movement. His daughter must not have realized how seriously I spoke to her of the potential on-going problems she would be facing.
So many times I find myself attempting to educate buyers to some of the structural issues I find in homes simply because too often they are so caught up with their emotions regarding a home that they really want to buy, they don't think forward and consider the costs of repairs of something they simply believe is good to go. Be it deciding on a home to purchase, a car to buy, or even a possible life transition, the emotions should be set aside and then look at the situation with eyes wide open.