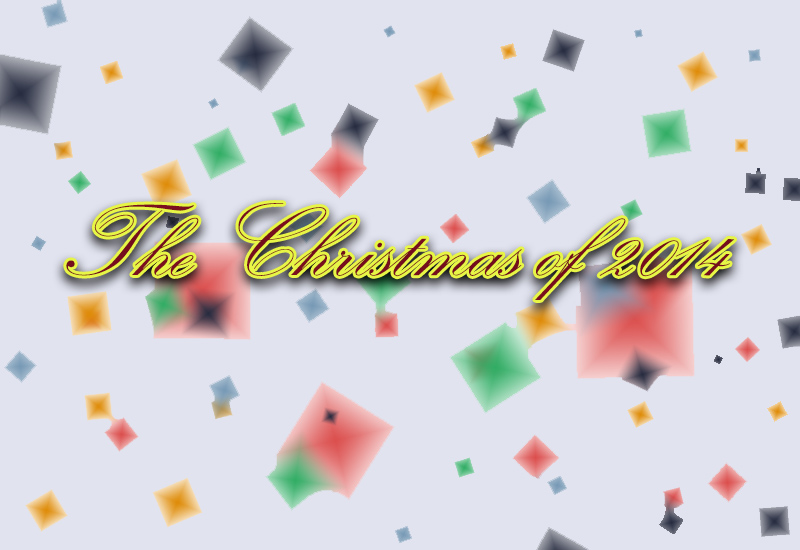 I'm in hopes that everyone had a delightful Christmas and at every gathering something special as well as memorable happened. One of my surprises was to find a sister of mine having arrived un-announced from out of State. Another delightful surprise was to have pumpkin pie made totally from scratch. I've never been a big pumpkin pie fan simply due to the pie having a trace taste of the can it came from. I would say it was the best pumpkin pie I have eaten in a very long time. I guess as the old saying goes, "Only the best of tastes come from that which was created from scratch." I felt like a little piggy after having eaten so much good food and later almost found myself falling asleep. I understand why some countries have siestas, or nap times after having their main meal at mid-day. I guess one either has to sleep it off or work it off.
I was at a church today and listened to some wonderful Christmas hymns being played on their massive organ. The vocalist did a fine job as well. Fond memories were recalled in listening to the congregation singing their hearts out. Seeing a community of all ages coming together and celebrating the birth of Christ continues to give me hope that in the future, people will not only come together a few times a year, but to create that spirit of community on a daily basis. Perhaps then we will truly have peace on earth and goodwill towards each other.
I know this year there a some families who have recently lost loved ones whom I'm sure are finding it hard to enjoy the merriment of these days, and for them I hope and pray for an easy period of their life transitions. Too many consider death to be final in all aspects, but indeed it's not. Each time a memory is resurrected, the deceased continues to live. Someone said once that our memories of those that have passed continue to keep them alive in our hearts. As we all know Christ was crucified over two thousand years ago and yet he remains alive in our hearts simply because of re-call. This is why today, after so many generations, his birth is celebrated in the Christmas of 2014.
Wishing you all the very best that the world has to offer in these sometimes troubling events happening in our country and the world.