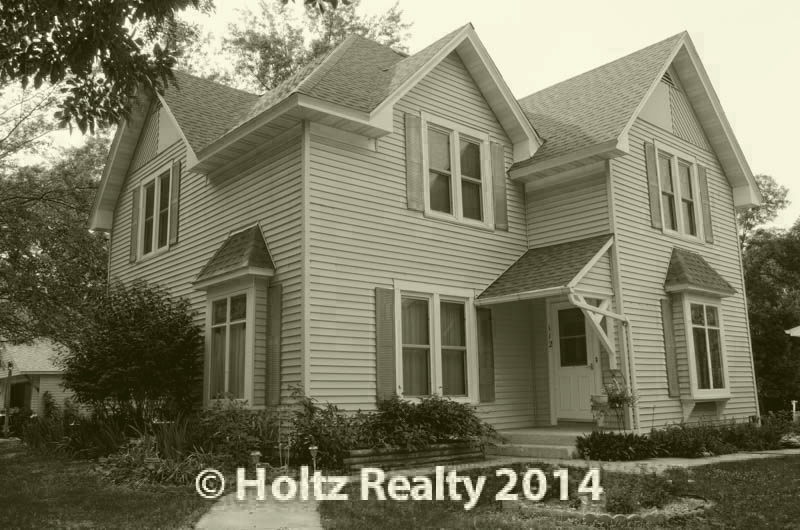 One of the homes I have listed which for no fault of its own, has not received much attention since I listed it about a month ago. I'm pretty confident the reason it hasn't been noticed is that it is on a dead end street on the west end of Plymouth. The current owners have lived there for over 20 years and raised their family there. Since they've owned it, they have made many updates including a new kitchen, windows, siding, furnace, a huge main floor 3 ½ seasons family room, and to top it off, an extra large 2 ½ car garage that anyone would consider a luxury.
The home was built around the turn of the century and still has two sets of pocket doors separating several of the main floor rooms as well as two exceptionally beautiful stained glass windows that are located in the dining room and living room. The home offers 4 bedrooms, 1 ½ baths, a main floor den or office, first floor laundry room, and a deeper than normal basement. Most homes of its vintage have dark and low ceilinged basements; this home does not. One of the most attractive points of the home are the views one has when looking out the windows in the family room. It's as though one is living on an acreage and looking out into a wooded area. Even though there are neighbors, they really aren't that close since the home sits on a large corner lot. The owners mentioned how they truly enjoyed the family room during the evening hours. They felt they had nature's best at their doorstep. The previous owners lived there for many years just as the current owners have. There must be that certain something about the home and its site that creates long term ownership. I will be hosting a public open house at the home this coming Sunday, August 3rd from 1:00 – 3:00 PM. This home offers small town living at its very best! The photo above is a black and white version that creates the illusion that it's caught in time.
Click on the link below to view this listing.