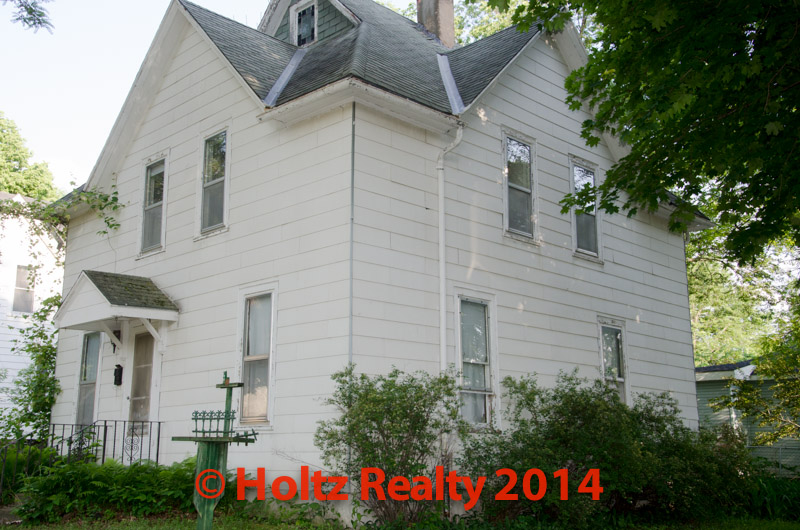 In the age of staging properties and creating the mirage of something that isn't real, there are those homes that have endured the ravages of time and still remain strong. I have a home that was recently listed and sold to a buyer. Unfortunately, the buyer's financing fell through and the home is back on the market. In the meantime, the seller removed as much of the personal property of the home and new photos have been taken which will give a buyer a more clear picture of the structure.
There are many repairs necessary but the home still appears to be solid. For being a two story, it isn't so terribly big and unmanageable. What I like the most about it is the gorgeous oak woodwork on the main floor. The oak floors under the carpets are likely in good condition as well. The big ticket items I see needing attention is the furnace, the roof, and some plumbing updates. The electrical has a circuit breaker box instead of fuses. There is a single garage and an ample sized yard. I do hope that whomever purchases this home will give it all the loving care it needs to bring it back to its original glory. I saw an old photo of it and it really looked quite charming. In the age of being on stage, this home now has its curtain rising.
Click on the link here to view this home.