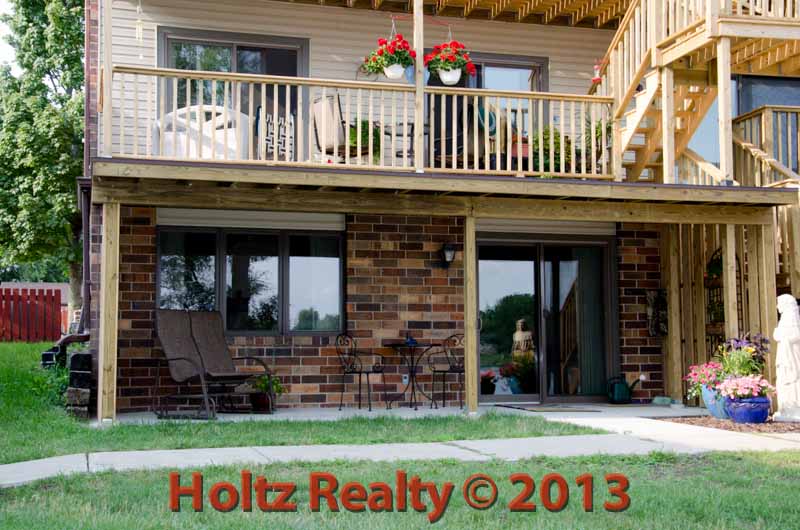 Rarely do I have an opportunity to list a residence that gives me an immediate feeling of comfort when I walk in the front door. I had this "feeling" this afternoon when I listed a condo on Briarstone Lake.
Besides the normal condo features, it has sliding doors that walk out to a private covered patio overlooking Briarstone Lake. Even the patio speaks of careful placement of flowers and patio accessories. The owner has a gorgeous statue of St. Francis watching over the patio. Another great feature of this unit is that it is considered a garden unit because when you walk in the front entry door there are I think only 4 or 5 steps down to the unit. The laundry room is also on that level as well as the additional storage room. The bath is larger than normal as well as the living room looking out to the lake. There is a nearly new furnace and air conditioning unit that includes a hypo-allergenic air cleaner.
The owner's choice of colors were also well considered. Soft light carpets and creamy walls with a splash or two of accents have created balance. Before I left, I looked out to the private dock that belongs to the association and watched a young couple fishing. I think they were enjoying each others company more than they were concentrating on the fish. By the way, Briarstone Lake gets stocked with fish every year. But, there is no public fishing allowed—only residents and their immediate families.
I believe anyone who lives in this condo will come home after the most stressful days and find waiting for them a soft landing.
Link to the listing… 620 Briarstone Dr.