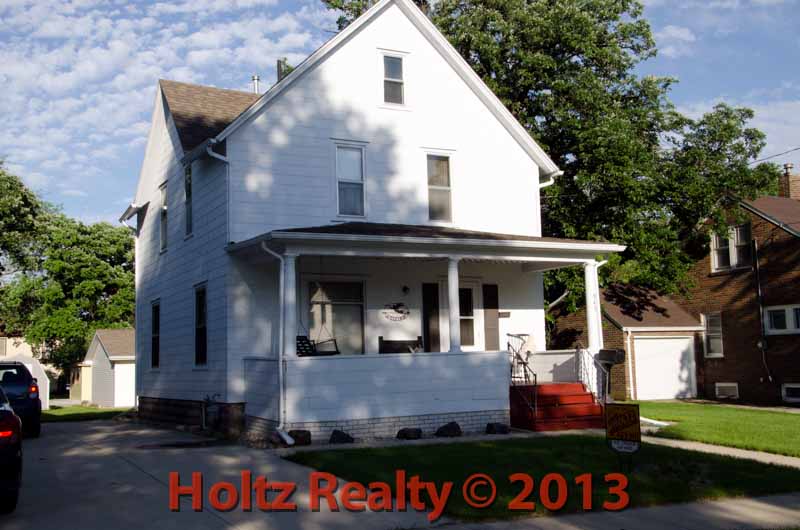 Here we are over half way thru the year of 2013 and the real estate market here in North Iowa and Mason City are experiencing the continued arrival on the market of foreclosed homes and sellers who are upside down on their mortgages. I will never forget the day likely in the year 2005 when I spoke with a mortgage banker and shook my finger and said, "This stated income and marginal lending will come back to bite is really bad in the future." I received in reply nothing more than the deer in the headlights look.
What makes me frustrated about this whole business of foreclosures is that because the bank owned properties come on the market at such a reduced price, it affects the values of competing properties in the neighborhoods. Secondly, because the prices have been slashed so greatly, it creates a feeding frenzy with some of the landlords in Mason City that just can't seem to believe they have enough rental properties. I wouldn't think twice about people buying these homes to fix up and re-sell but instead they do the minimal improvements just to get them to pass housing codes. So, instead of there being a neighborhood that is filled with caring home owners, we have rental properties with tenants that have a lessor concern about upkeep and appearance.
I showed a greatly reduced property tonight that is borderline priced at investor level buying. It is in a short sale so whomever purchases this home will likely have instant equity. I'm working really hard to get this home sold to a home owner who will work at making it better and better. I'm convinced there is a young buyer out there that will see the intrinsic value of this home. Any improvement to this home will have positive lasting effects on the neighborhood.
Click on the link below and view this property. 945 N. Delaware Ave.