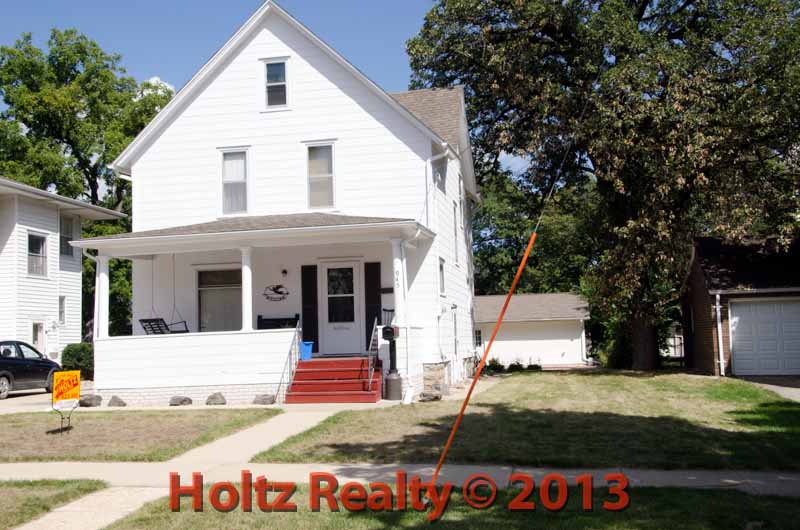 There are a few rare times every so often that I have a listing that just won't sell.  The sellers reduce the prices to bargain basement status and still they don't sell.
Other homes in the area often sell for much more with fewer qualities and still that stubborn listing sits on the market. With that said, I am nearly convinced that these types of homes are those that are of a reverse nature. They choose the buyers. I had a home for sale several years ago that was one of those bargain basement homes. After many, many showings and open houses, a delightful young family arrived at a scheduled showing and in spite of the work that the home needed, that young couple purchased the home, and are to this day making that older home more and more beautiful. It must be some kind of karma thing when this happens. It's as though the home "knows" who will be the best fit. I have a listing now that is located at 945 N. Delaware Ave. that is in the realm of a home that seems to be waiting to choose it's buyer. It has everything a young family would ever want and more. It offers three big bedrooms, oak woodwork and floors, tall ceilings, updated kitchen and bath with another ¾ bath in the partially finished basement. It is surrounded by very nice homes of which at least four or five city employees reside.
It is also in the Neighborhood Watch Program. Having sold in that district for years, I wouldn't hesitate to live there. It's kind of an old fashioned neighborhood. Everyone looks out for each other. By the way, this home has a nearly new giant 2 car garage with a paved alley. This is the shocker, it is now only $74,500.00. More than likely, the mortgage payment on this would be far less that what it would rent for on the open market. I hope that this home finds it's buyer soon because there is a buyer out there that is going to own a great home at a bargain basement price.
Link: 945 N. Delaware Ave.