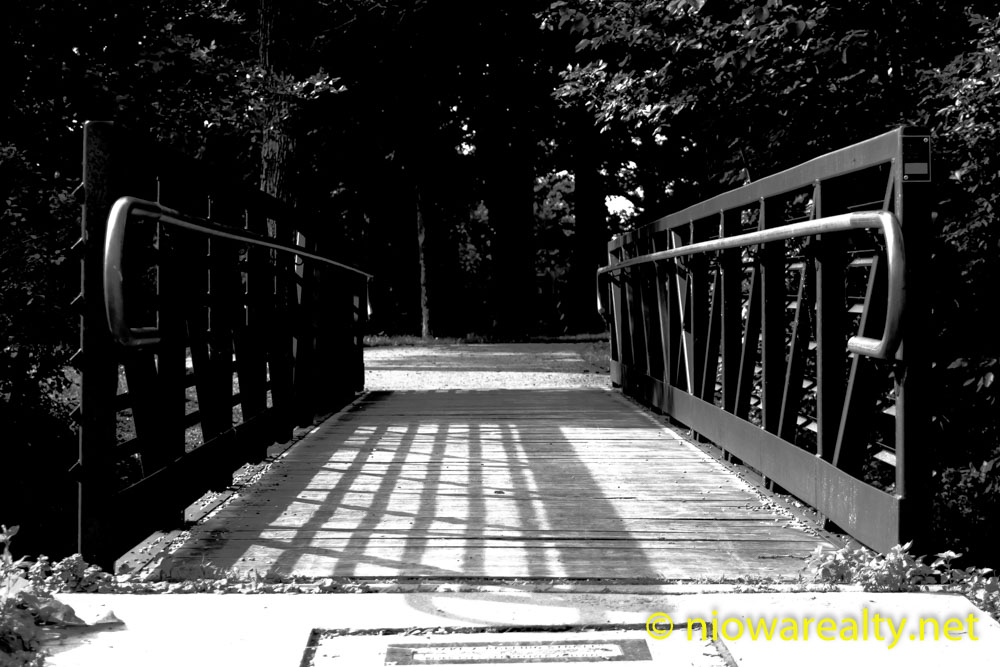 It came as no surprise my new listing at 916 N. Delaware already has an accepted offer on it. It's yet another example where the bulk of the first-time buyers are looking for reasonable price with no major work to be done. As far as I'm concerned, the home at 1029 – 12th St. NE is a steal of a deal ranch that's in need of nothing more than the normal cosmetics. Someone is going to get a great buy on it and when they've turned that home into a showplace, they'll be the envy of all those potential buyers who walked away thinking it needed too much. There's more than looking at the glitz when buying a home. To dig a little deeper and look at the intrinsic value is far more beneficial in the long run.
I had to do a final walk-thru on a home today that a tenant recently exited. I was again disappointed in how they become blind to their dirt and damage. I don't think the windows had been washed since they moved there, the garage looked like a cobweb heaven, and the basement floor and walls showed no signs of ever having been broomed or mopped. My real pet peeve is how they love making large holes in the walls to hang pictures. I guess people don't realize you can buy packets of picture pins that work just as well without having spike holes driven into the drywall. I'm sure many of the exiting tenants think renting a carpet cleaner does just as good a job as the professionals. Not even close to being so. It's also magical how the grass grows inches overnight to where one is sure the lawn hadn't been mowed in weeks. I've always told tenants, "Leave the unit as clean and maintenance free as you found it and everyone will be all happier.  A very long time ago I was a tenant and I can say the home was in better condition when I left it than how I found it when moving in. I wish all tenants would have that mindset.
Another home that's under the radar is my listing at 113 – 11th St. NE. I'll be getting a $10,000 price reduction on it later this week in hopes it will create some buyer action.  It has always been one of my favorite homes in that neighborhood because of its exterior design. Most think it's a small house until they get inside it. Whomever designed it spent a great deal of money on the extras. It reminds me of something one would see in Northern Europe. There are several trees in the front yard that need to either be trimmed way up or cut down because they block the view of the home. Anyone looking for four bedrooms, two baths, a giant sized living/dining area, and a double garage, this home will gladly fit the bill. Its new price will be $69,500. Wow, what a bargain!
I was terribly saddened yesterday to hear of a woman whom I've known for a great number of years who's now under Hospice care and it sounds like she's not going to make it. The craziest of things is I just had a delightful mirth-filled visit not but three weeks ago. I only hope she doesn't suffer and passes quietly. I'll always remember her as the matron of the block where she lives and free to give anyone her opinion on what should or shouldn't be done in the neighborhood. Believe it or not, she's been one of the anchors that's kept that neighborhood a nice place to live and raise a family. I'll be very sad when I come to hear her spirit has crossed that bridge.