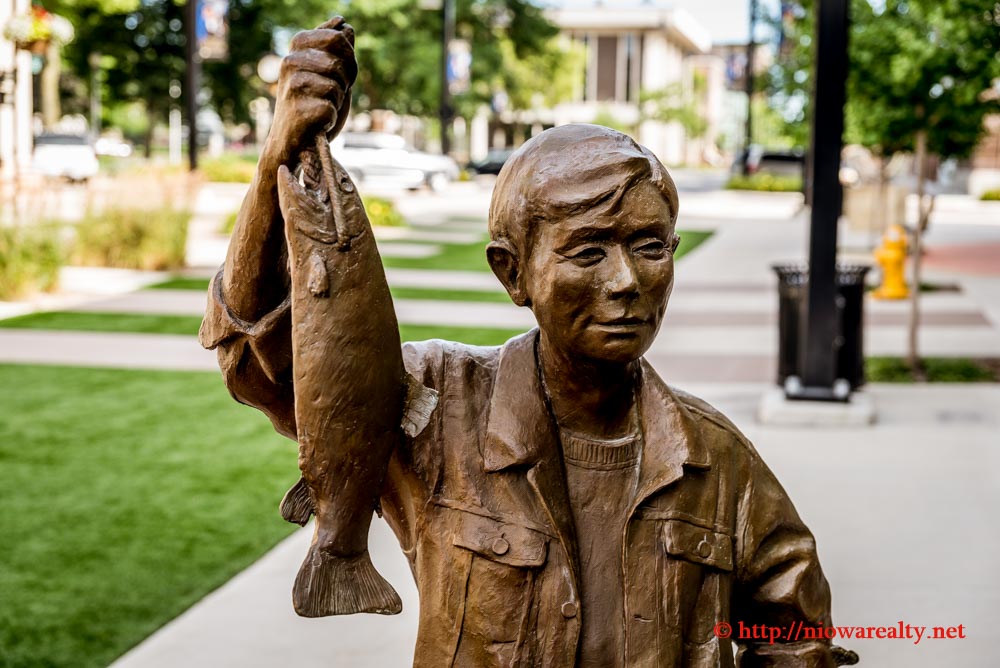 The rain we've had today came as an unexpected surprise.  Again, I believe our weather of days like today to be more reflective of a month or so earlier.  The people who have lawn service jobs are sure to be happy over this rain and warmer weather which is keeping their grass cutting businesses brisk.  These past several days have been keeping me far too busy with the showing of rental properties to the point of me feeling less like a Realtor and more like a rental housing assistant.  If anyone ever considered it to be an easy job, they've likely not had to deal with the numerous phone calls, e-mails and texts.
My most dis-liked part of it is when I find prospective tenants concealing their rental histories and believing that just because they want to rent it, they're automatically in the door.  When our office managed over 200 rental units some years ago, I was quite often called to help with either the showings, rent collections, or lease signing.  Having been immersed in the rental game for too many years, I nevermore mention I've seen it all because there'll sure to be an even more jaw-dropping situation to be encountered.
About every month or two I'll get a call from someone asking me to assist them with rental property they own and I flatly refuse.  Just last week I received a call from a gentleman who's been told before that I won't help him yet he called again and got the same answer.  Evidently some who are tied to management companies aren't happy with the services provided.  I continue to encourage those tenants who're paying more than I consider a fair price to turn their rent into a lesser amount house payment.  We have far too many people living here who've been renting for years and have nothing to show for it other than a drawer full of rent receipts.  I've noticed of late some of the landlords who own a large number of homes beginning to purchase more expensive homes in other districts.  Perhaps they're finding their existing units are becoming unpopular which are located in areas where the neighborhoods are saturated with rental properties. I think many of the in-coming tenants are becoming savvy enough to start looking in the County records to see who owns the properties around a particular unit for rent.  I know some prospective tenants won't rent a home or apartment if they find too few owner-occupied properties in the district.  It sort of "spooks" them into thinking there to be too much transitioning of occupants in the area which creates the lack of being a concerned part of the neighborhood. We even find it in the Downtown where the more owner occupied business there are, the more there's a sense of pride in the district.
Today I delivered a beautiful small round watermelon to a dear old client who has always liked a good naturally grown watermelon.  I asked her if she wanted me to cut it open and create some nice chunks in a bowl, and she agreed.  Upon opening it, I was delighted to find it fully ripe and aromatic.  I took a small piece for a taste and was all the more pleased with my selection. I couldn't believe how fast she finished off the bowl and thanked me profusely for it.  The giving of gifts creates the bigger gift back to me simply due to the honest appreciation exhibited.  Freely giving without ever expecting anything but an earnest "thank you" from the receiver is the core of giving.
I continue to work at the art of giving in hopes that our whole community is filled with people talking about all those contagious acts of kindness happening all around us.