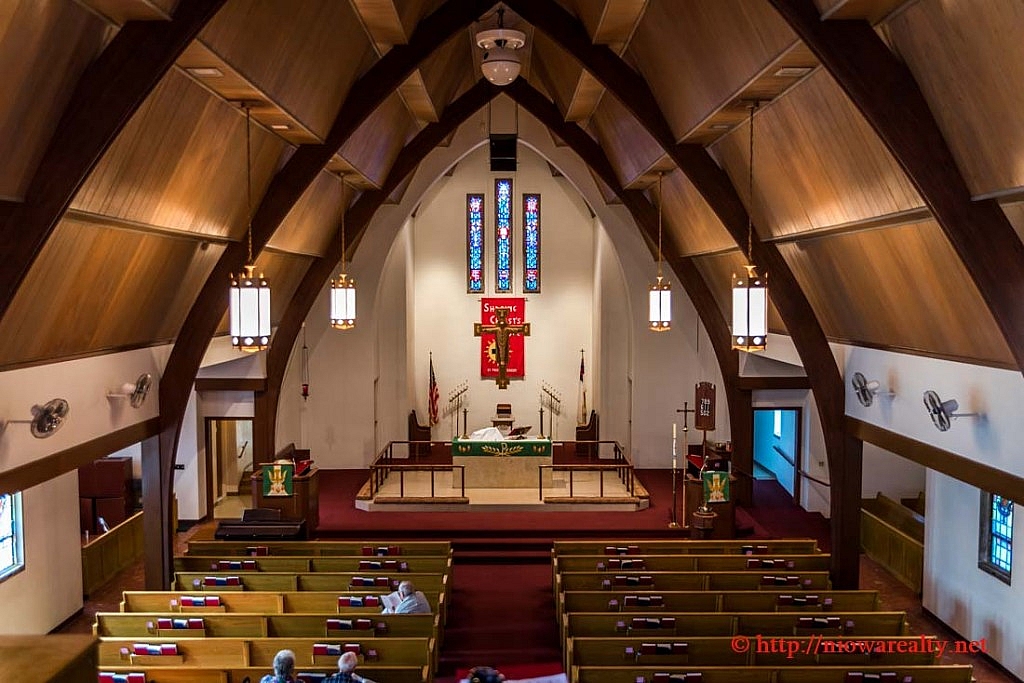 This morning was not what I would have considered a normal Sunday morning for me as I was invited to play the organ at St. Paul Lutheran Church.  I arrived early enough to get myself up to speed with the order of service as well as familiarize myself with their pipe organ of an older Wick's model which still has a nice sound.  It's a smaller church and the people are exceptionally friendly.  They're in between pastors, so the visiting pastor was the one to conduct the service.  I can understand why many of the smaller churches are still alive due to the real bonding that takes place between the member families.  They go out of their way to greet one another and they all seemed to be singing along with the hymns.  The visiting pastor gave a good sermon based on today's scripture readings.  This was communion Sunday so the service lasted a bit longer than an hour.  My accompaniment was satisfactory with the exception of my having forgotten to play the 4th verse of a hymn.  It's all part of the learning curve for me and getting used to the way things are done.  One of the members sensing that I was a bit nervous said, "Don't worry, we're a forgiving bunch."  I responded, "Good, because so am I."
As I've mentioned before, there is a great deal to be said about people who think they should move to a warmer climate and likely be closer to their children.  Most don't realize that when an older couple or single person moves, they leave many of their friends they've had for decades as well as the people they've grown close to in their communities of faith behind.  When they move away, they are left to struggle building new relationships and familiarizing themselves with a new, but strange city.  I can't think how many times I've heard how miserable previous residents have become after leaving our area for another city.  I'm sure a great deal of their misery is depression caused by not having their safety net of close friends and familiar haunts. Many times people can speak more freely with friends than they can with relatives simply because friends most times accept each other as they are without trying to live up to the expectations of relatives.
While in between real estate appointments, I found myself thinking about how enduring many of the congregations are that are alive and well here in Mason City.  To think how many generations have been baptized and buried out of their churches causes one to consider the depth of interwoven connections they have with their respective churches.   Most don't realize that a number of these deeply rooted congregations are often times the first to come together and reach out to help people in times of need.  If there are periods when someone is suffering, there always seem to be those "angels"  from a church coming to offer help.
In the short time that I was at St. Paul Lutheran Church today, I could sense their membership is of the brand of which I consider truly evangelical.  I'm glad I agreed to play for them and certainly thank them for the opportunity to experience first hand a vibrant community of faith here in Mason City.   The above photo is an interior of St. Paul Lutheran Church.