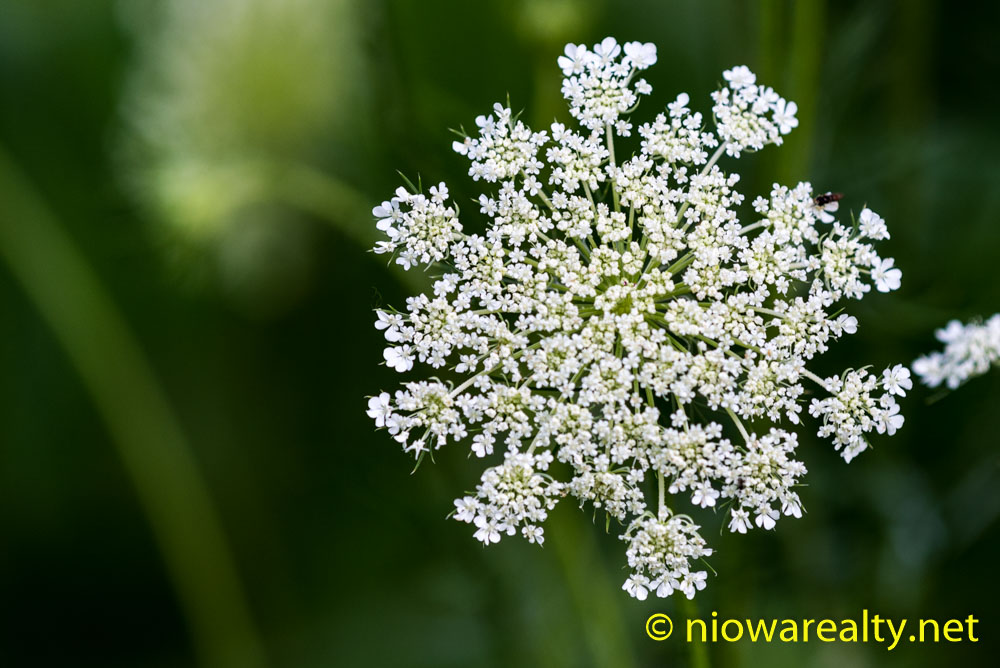 The heat and humidity creeped up on us today to where it arrived without notice.  It just about got me later this morning while I was out radically trimming back several rows of hedges.  By the time I was finished cutting them, I was dripping wet and ready for a cold one, but I knew I had to get those branches bagged and set aside so the mowing could be done.  Six full yard bags later, I was ready to throw in the towel.
Since it was approaching lunch time.  I thought I'd stop and get a slice of pizza at Casey's.  I grabbed a pepperoni since I'd not had that in a while, and back to my office I went.  After getting cleaned up, I sat down and started eating the slice.  I couldn't eat even half of it because of it being so salty. I have no idea why food service companies are putting so much salt on what they sell.  I've noticed of late where nearly everything has to have nearly a dump truck load of salt on it.  The excess salt is why I really don't eat that many potato chips in one setting.  It doesn't take long for me to go into salt-overload.
Just after my noontime appointment, I got ready and headed off for 305 N. 1st Street in Fertile where my public open house was to begin at 1:00 pm. When I arrived, I opened up all the buildings, turned on all the lights, and headed to the house to do the same.
I was delightfully surprised to find people coming and going the entire two hours I was there.  And making it all the more of a success, there were than three couples showing good interest.  Every person that was there agreed that the home has good bones and that's all it needs is some TLC and decorating/upgrading.  One of the people there mentioned how in years past it was considered the "little castle" acreage because of how well the owners took care of it.  The way she described how it looked back then, was pretty much a mirror of what I've already seen in my "mind's eye".  While driving out of the "horseshoe" driveway I looked back and said, "See you soon dear friend, and hopefully it'll be the second look for your new owners."
Since I didn't have any particular reason to return directly to the City, I took the long way back just to have a good look at the countryside.  I spied beef cattle standing knee-deep in streams trying to cool off, a pair of eagles flying above the Winnebago River, and forgotten patches of greenery that must've contained building sites at one time.  I then turned off on a dusty gravel road to look for interesting ditch weeds.  I came upon a clump in bloom which I'm not positive the name, but their beauty was worthy of taking the above photo of just one of them.  Looks like a flower doesn't it?
I fully understand why many of the general public can't tell flowers from weeds because of the beauty they are able to display while in bloom.  This particular one must be either Queen Anne's Lace or Poison Hemlock, which by the way was used to kill the Greek philosopher Socrates.  It's beauty is exceptionally delicate, but beware, Poison Hemlock and Queen Anne's Lace bear a close resemblance and only an expert should be the one to name the flower which you may find.  Do your own investigation on Poison Hemlock and you'll fully understand.  I'm just gonna believe for now it's Queen Anne's Lace.