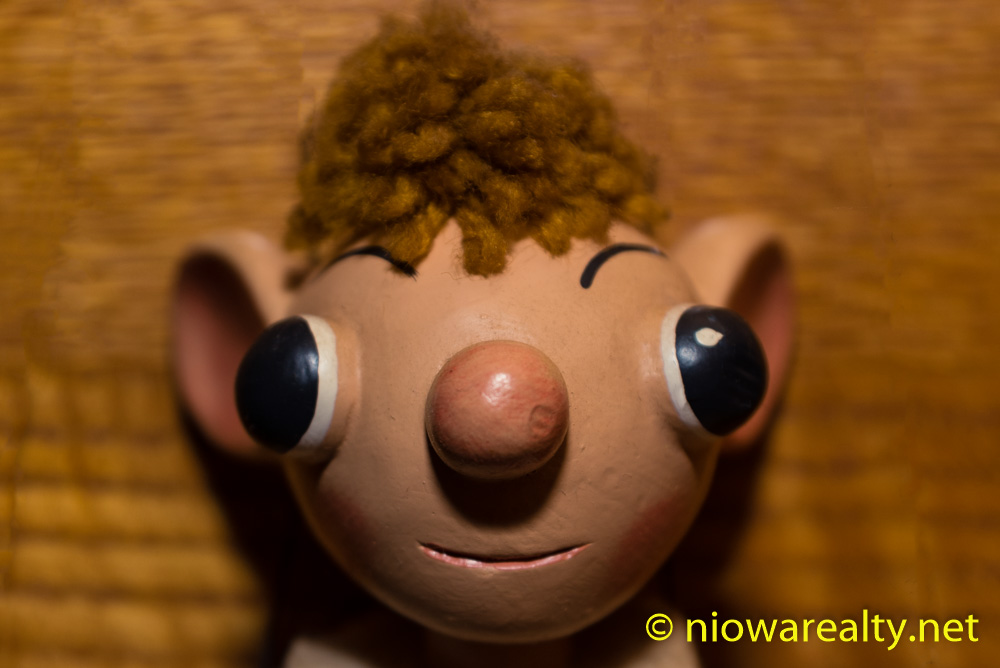 In spite of there being a number of intervening circumstances on one of my listing/sales over this past month or so, it actually closed with a soft landing today.  I commend myself for keeping it moving forward as drama-free as possible as well as the agent on the other side who was working equally hard with his buyers.   Yes, I have to admit I did get a little cross during the process, but I believe those involved knew it was getting a bit much for even me to bear.  I can say without resign, I'm exceptionally pleased it came to a close as I watched everyone involved walking away happily.
Without realizing it was growing all the colder and windier this afternoon, I was out and about Downtown without my winter coat.  As I was walking into a bank, one of the tellers when seeing how I was dressed said, "It must be getting warmer out."  I winked and said, "I'm just pretending Spring is around the corner and trying to hurry it a bit."  She got a good giggle out of that one. Well, what else can we do but remain light about living on the tundra while being faced with another 30+ days of winter-like weather?
While visiting with an attorney yesterday regarding a great number of antics that's been going on within one familiar these last six months, I said,  "It appears to me those creating these comical little dust storms are being punitive so to get their attention in bad ways."   I'm sure he thought me be a bit too generalizing, but I did say as I was walking out, "You just wait a day or two, there'll be a few more rings to watch in this Barnum and Bailey Circus which you've been forced to be a part of."  I finally said, "It'll be long before their tents come down and their caravans head off to other communities and dramas."  I know he's beginning to wonder how I manage to be right about my perceptions of today's public as a whole.
I'm in hopes February will be as active as January, and it just may be the case having received an offer from another agent on one of my listings today.  I do hope we can get the buyers and sellerx together on price so we can call that one another done deal.  At a recent closing, one of the buyers mentioned how fortunate she was when being able to purchase one of my listings before someone else nabbed it.  I said to her, "Well, after doing this job for so many years, I've come to the conclusion that the hand of fate does have something to do with it."  Speaking of which,  I showed a home on Monday that should've been sold right out of its gate, but after seeing how the buyers were reacting, it may very well be their new home.  Just what I know of them, they'll be a perfect fit for the home and its surrounding neighborhood.
Oh did Mr. Chodur have a wicked laugh this morning.  While talking to one of my friends early this morning, we somehow got on the subject of childishly evil things we said and did as youngsters.  I shared one of my pre-pubescent things I did which was pushing my sister who was always tormenting me, into a grain wagon's hub." In turn he said, "I didn't get along with my brother at all while at home simply because he was lazy and would always run off whenever there was work to be done, so I figured I'd say something really mean to him that would be my pressure relief valve for being so angry."  He then went on to say, "I decided to call him "bulb nose" because of how round the end of his nose was which looked almost like those bulbs clowns stick on the end of their noses.  You can't imagine how angry he'd get at me whenever I'd call him that."  I laughed so hard while I was envisioning a bulb-nosed naughty little boy, as as I was nearly collapsing from laughter!