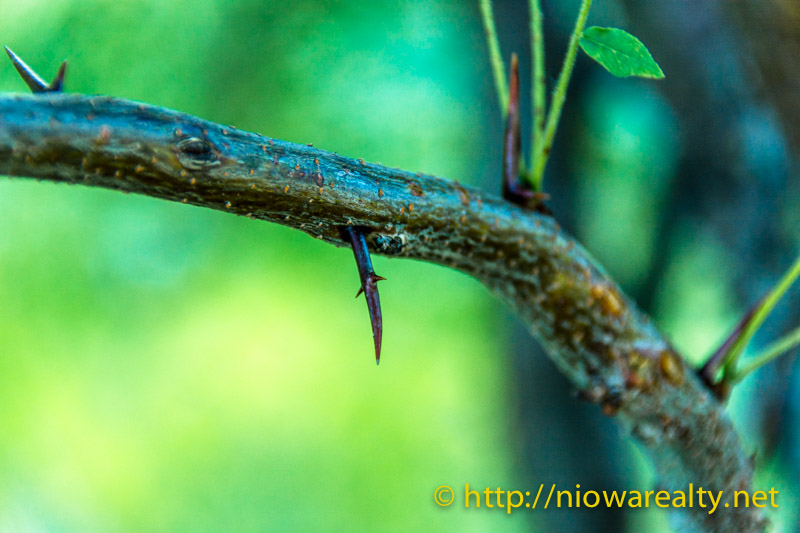 Whirlwinds do happen sometimes during one the most picturesque days of July. Up until about noontime all seemed about as normal as could be, but soon did I discover how quickly the best laid plans can soon go awry. I had a public open house scheduled at a home in Plymouth I recently listed, so I knew I would have to leave early enough to get there on time. Well, I decided to take Hwy. 65 North to B15 and then straight into Plymouth. To my chagrin, the blacktop was closed due to road work so I had to go miles around to get past the construction. I arrived about three minutes late. I do so terribly hate being late.
About a half hour before the Open House was to end, I received a call from the police station telling me that a fire alarm was going off in a building downtown and the fire department needed to get in to check it out or they would have to break the door down. I quickly closed up and made a mad dash to the building in a terrible fear something was on fire. Thank goodness the firemen were patient enough to wait until I arrived with the key and luckily the alarm was merely dis-functioning. I had an appointment to show a property about a half hour later, so instead of waiting, I decided to drive to the property and wait for the buyer to arrive. That particular property has an alarm system and in my "all thumbs" afternoon, I touched one of the buttons on the control panel and set the alarm off. Urgh! I managed to dis-able it but unfortunately I received a call from the owner and a police car arriving at the home. I told the police officer it was my fat thumb's fault for pushing the wrong button. I think he got a grin out of it. I was so glad that all was back to normal with the home before the buyer arrived. That would have been a definite bad first impression for a buyer finding a police car at the home.
Some days in the midst of chaos, when we just can't seem to get thing right, there is always something to smile about afterwards. My smiles today were caused by many things including what I must have looked like while a black cat and I were attempting to dodge a swarm of mosquitos. I love shade trees, but with all the rain we've had, I can say anytime one is in the shade, the regiments of mosquitos are waiting to attack.
With every rosy day, we must have a few thorns.